Final Oculus Rift specs revealed for 2016 consumer model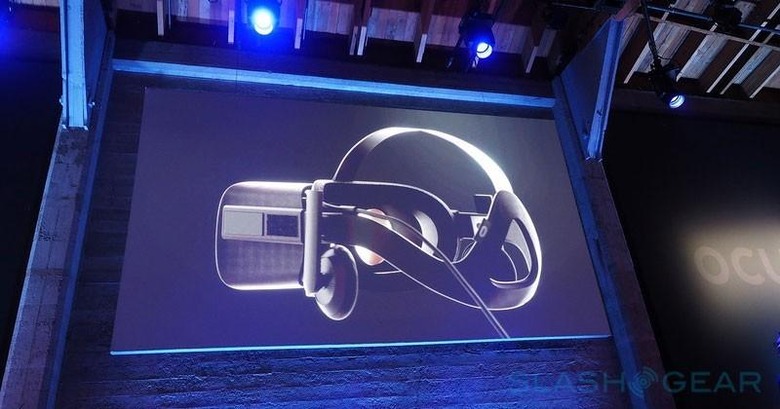 Oculus reveals the final hardware and software specifications for their long-awaited Oculus Rift virtual reality headset. This machine works with a three-part system, starting with the headset itself, fully capable of the highest-end virtual reality experience on the market at the time it's being revealed. This machine requires that the user have a computer with Windows 7 SP1 or newer with 8GB RAM or more, Intel i5-4590 equivalent or greater, and either an NVIDIA GeForce GTX 970 / AMD 290 equivalent or greater. They'll also need HDMI 1.3 video output to connect to the headset, and 2x USB 3.0 ports for peripherals.
"This is the beginning of VR gaming," said Oculus CEO Brendan Iribe this morning, "today, here, I'm excited to show you the Oculus Rift."
This headset works with 2160 x 1200 resolution – that's one resolution over two OLED displays, working at 233 million pixels per second.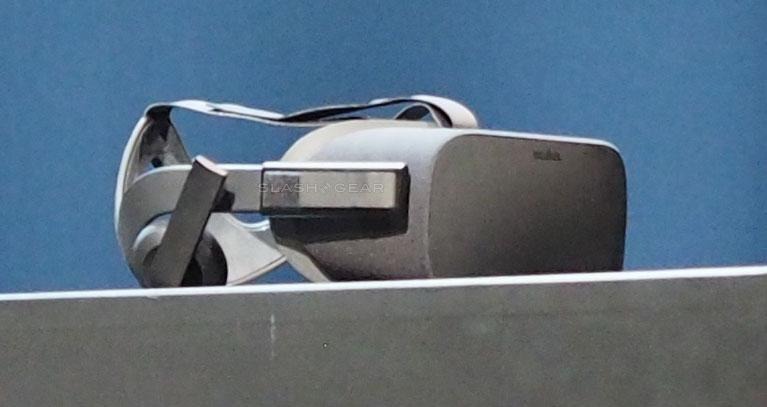 Inside you'll find removable and replaceable soft padding around the inside of the front – good for those that use the headset one massive amount.
The back and top of the headset are now made of a high-quality material that, again, can be removed and replaced if need be. Around the left and right of the headset are built-in – yet removable – headphones, not unlike what we experience with the "3D sound" demo with the Crescent Bay prototype back at CES 2015.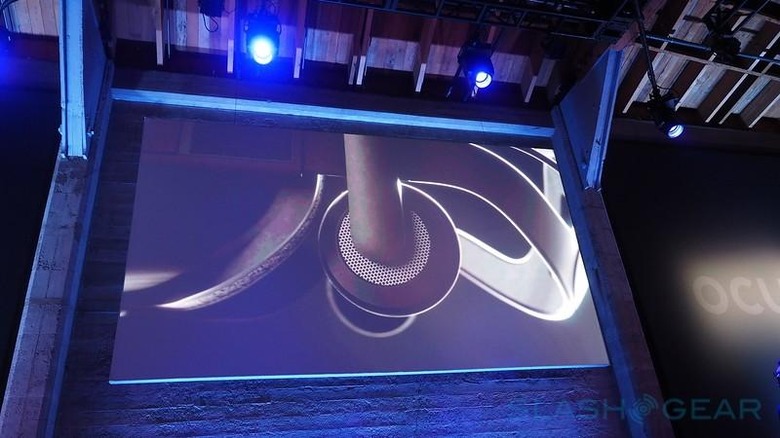 There's a single adjuster for eyepieces underneath the headset on the right side. This is a simple but much-requested feature update.
"It's light," said Iribe, "you can hold it with one hand."
According to Oculus representative, "[the consumer version of the headset] builds on the presence, immersion, and comfort of the Crescent Bay prototype, with an improved tracking system that supports both seated and standing experiences, as well as a highly refined industrial design, and updated ergonomics for a more natural fit."
The sensor you see here will be detailed further in the near future. For now, all you need to know is that it's meant to disappear.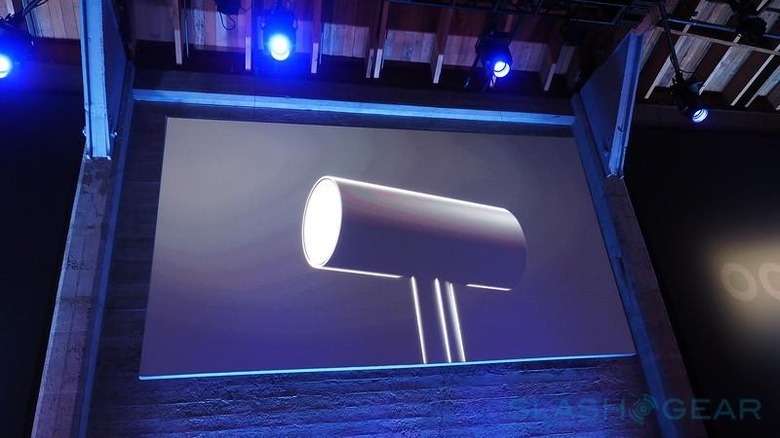 You set it up and forget about it.
Head to our
for more information on the release and distribution of this headset, as well as details on future software updates.