Final Fantasy X/X-2 HD Remaster lands on Steam May 12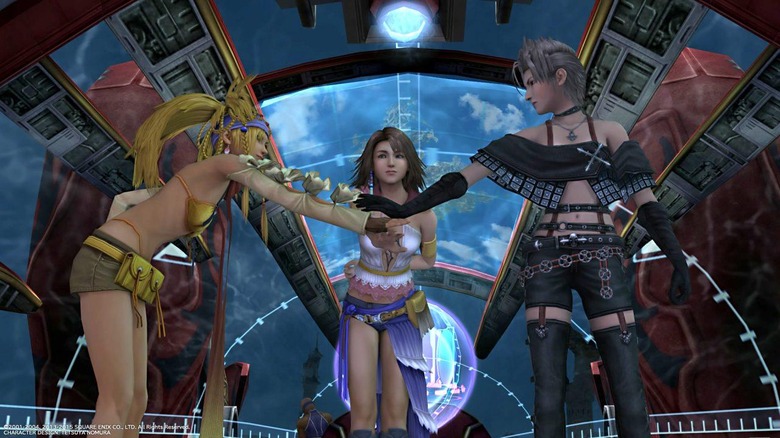 Certainly one of the best known and most popular game franchises that Square Enix ever produced is Final Fantasy. PC gamers can get a remastered version of Final Fantasy X/X-2 HD via Steam starting on May 12, which is this Thursday for those who don't have a calendar handy. PC gamers aren't the first folks to get hands on this franchise typically.
Final Fantasy V, VI, and IX have landed for PC gamers, as have FF III and IV. The Steam page touting the pending launch of FF X/X-2 HD Remaster tuned up without much in the way of fanfare or forewarning. Some of those other Final Fantasy games have been PC ports of mobile-optimized versions of the games. Since there are no mobile ports of X/X-2 these games will have to be ported versions of the game from the PS3 and PS4.
The PC versions of the game get five boosters to woo players to purchase even if they own versions for other game systems. Two of those boosters are high speed and no encounter modes. The other three modes are unannounced. The Steam version of the games will include the International Edition content that was exclusive to Japan and Europe originally. That means players will get to enjoy the Dark Aeons content.
Graphics and audio have been updated from the original PS2 release making the games more enjoyable for modern gamers. Minimum PC requirements include a 2GHz CPU and a GTX 450 or Radeon HD 5750 video card recommended. The Steam page also says you need 40GB of free space on your hard drive for installing. That is quite a bit of storage space. We should figure out all the special modes when the game launches on Thursday. One key bit we don't know is exactly how much the game will cost.