Final Fantasy XV Comrades DLC adds a multiplayer mode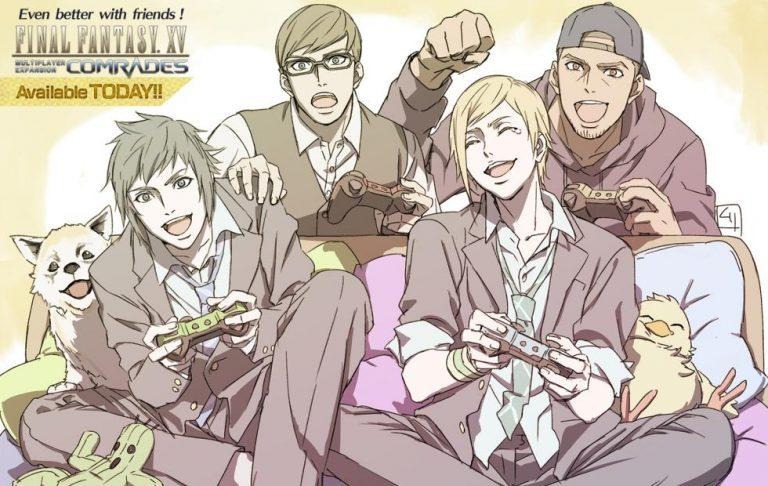 Every game these days has an online aspect, be it an outright MMO or even simply installing updates or authorizing copies. So it isn't surprising that a single-player title like Final Fantasy XV would eventually have one. Made available as a DLC called "Comrades", the FF XV multiplayer mode adds a rather interesting twist to the gameplay. You don't play as any of the main characters, naturally. Instead, you get to create your very own custom character that gets dumped right in the middle of game's "missing" story arc.
Without giving too much away, "Comrades" takes place after Chapter 13 in the game, when Noctis (the main protagonist) seemingly vanishes. Players don the role of one of the remaining members of the Kingsglaive, a group fighters who borrow power from deceased kings. While those who already finished the main campaign know how the story eventually ends, there are still a lot of empty space that can be filled in between chapters 13 and 14.
"Comrades" plays out pretty much like a small-scale MMORPG. You get to customize your character's look and apparel, perhaps a breath of fresh air to those not used to having the band boy look in the main game. You get to equip sigils that call on powers from the dearly deparated. And, of course, you get to go hunting and killing in instanced multiplayer quests. Square Enix also teases a single-player story within the multiplayer campaign.
Final Fantasy XV "Comrades" is now available on the Xbox and PlayStation stores for $19.99. But you can automatically download the nearly 8 GB expansion if you purchased the Final Fantasy XV Season Pass for $24.99. Considering there have already been three other DLCs before this, each costing $4.99 each, the Season Pass has pretty much paid for itself at this point.
SOURCE: Square Enix