Final Fantasy XIV A Realm Reborn gets new PS4 trailer and beta details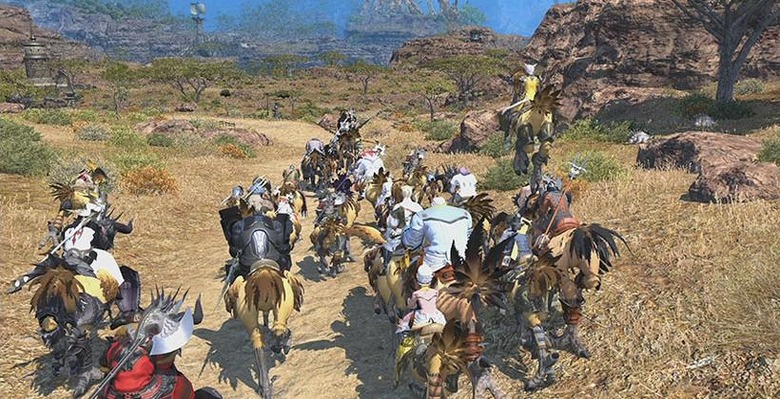 Back in January, we learned that the popular video game Final Fantasy XIV was going to land on the new Sony PS4 game console in April. Sony has offered up a few more details on the game this week. The new details include a new PS4 game trailer and an update on the beta of the game for the PS4 console. The game trailer below uses PS4 game scenes.
One of the updates that Sony has offered for the game is a bit of detail for players that were participating in the beta for Final Fantasy XIV on the PS3 or the PC. Gamers that were in the beta on either the PS3 or the PC will be able to transfer their accounts to the PS4.
Sony points out that this is only required in the beta for the game. Once the retail version hits the store all characters will be on the same servers regardless of the platform. Other beta info includes that Phase 1 will span February 22 through March 3rd. Phase 2 for the beta will span April 4 through April 7.
Everyone with a PS4 console will be able to get in on the beta and download the needed files from the PS Store. There will be a character wipe after phase 1 of the beta. Players that make a character for phase 2 of the beta will be able to keep that character in the final retail version of the game. The PS3 to PS4 transfer service will be available starting on April 11. Once transferred from the PS3 to the PS4, the PS3 version of the game will be unplayable. The PS4 version of the game will support a mouse and keyboard, PS Vita Remote Play, and the Dualshock 4 touchpad will be supported.
SOURCE: PlayStation