Final Fantasy VII remake gets an extended trailer for E3 2019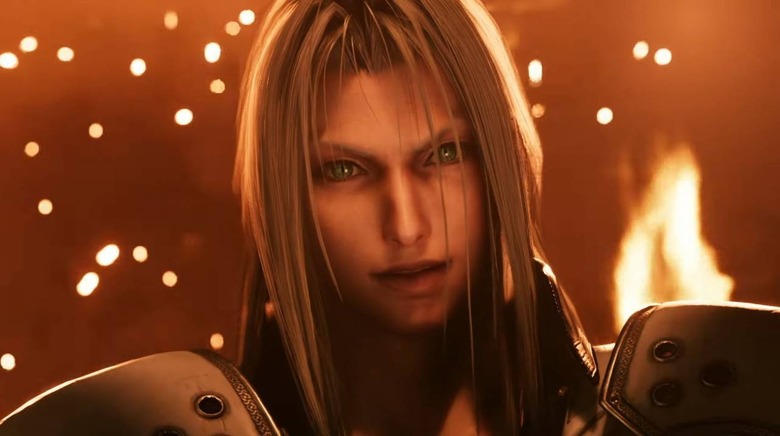 It's been a big couple of days for Final Fantasy VII fans. Yesterday, Square Enix finally announced a release date for the remake, setting it for March 3rd, 2020. Alongside that release date announcement, Square Enix also debuted a new trailer for Final Fantasy VII, with the promise that more information would be shared during the company's E3 2019 press conference.
We're in the midst of that press conference right now, and Square Enix did indeed make good on that promise. After showing off some gameplay footage in which Cloud and Barret face down the Guard Scorpion, Square Enix debuted an extended cut of the trailer that first premiered last night, and those looking forward to the remake are definitely going to want to check it out.
Clocking in at nearly four minutes long, there's definitely a lot to this trailer. Since some of the scenes were in yesterday's trailer, some parts will be familiar. There are, however, characters that are being revealed for the first time, namely Tifa.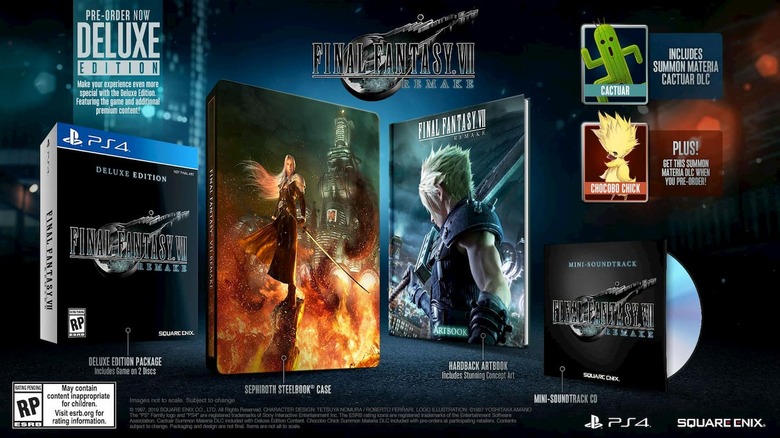 We'll stop there so we don't spoil the entire trailer for all of you Final Fantasy VII fanatics out there and shift instead to the various deluxe editions Square Enix announced today for the game today. First up, there's the Deluxe Edition, which comes with a steelbook case, a hardback artbook, a mini-soundtrack, and the Cactuar Summon Materia DLC.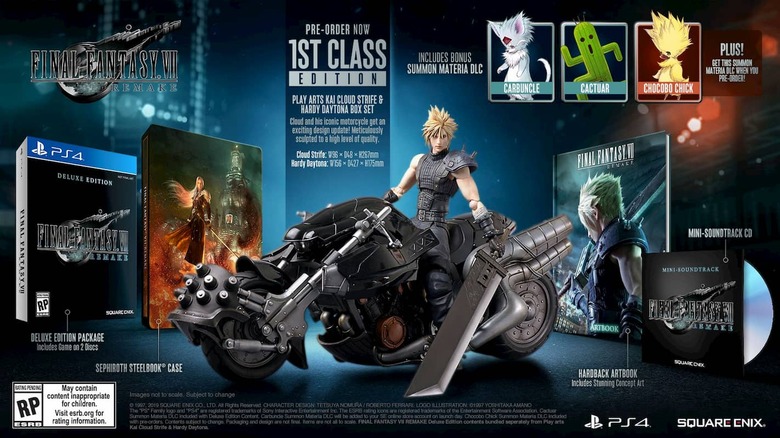 Then there's the 1st Class Edition, which comes with everything in the Deluxe Edition plus a Cloud Strife and Hardy Daytona box set from Play Arts Kai and the Carbuncle Summon Materia DLC. Pre-ordering any edition will also get you the Chocobo Chick Summon Materia DLC, with the Deluxe Edition running $79.99 and the 1st Class Edition set at a whopping $329.99. Both are up for pre-order today from Square Enix's store.