Final Fantasy VII for iOS Review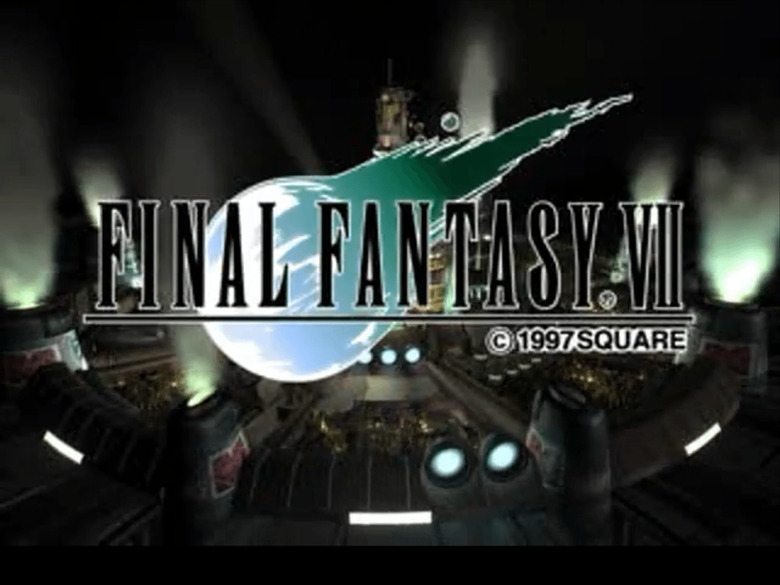 What do you remember about 1997? I remember a time before the iPhone or iPad, a period when the Internet boom was in full swing, and computer shows were a key part of my life. I also remember a video game that changed my opinion of role-playing games forever: Final Fantasy VII. Back then, the game was a monster hit and today, it lives on in my heart (and the hearts of millions around the globe) as one of the best RPGs to ever grace the PlayStation. Final Fantasy VII is without exaggeration, a masterpiece.
Perhaps that's why I was so tickled to see it meander its way over its nearly 20-year journey to iOS. That's right: a game that launched at a time when the combination of smartphones and gaming was but a distant hope, has leapt to an iOS device you carry around everyday. And I can say unequivocally that for an old-time gamer like me, the very idea that has happened is breathtaking.
Now, admittedly, I haven't yet had the chance to play through all of Final Fantasy VII on my iPad and it's important to note that my "review" of this game is before I've had the chance to see it to its completion. Still, I've played enough to formulate an opinion on the key aspects that make (or break) this game.
Controls
The Final Fantasy VII user interface is a mess. Since it's a simple port, the game needs to cling to the controls that governed its gameplay nearly 20 years ago. When I was holding a controller and pressing the directional pads and the familiar PlayStation action buttons, that was fine. But when those controls are ever so slightly displayed on-screen on a touch device, it becomes clunky.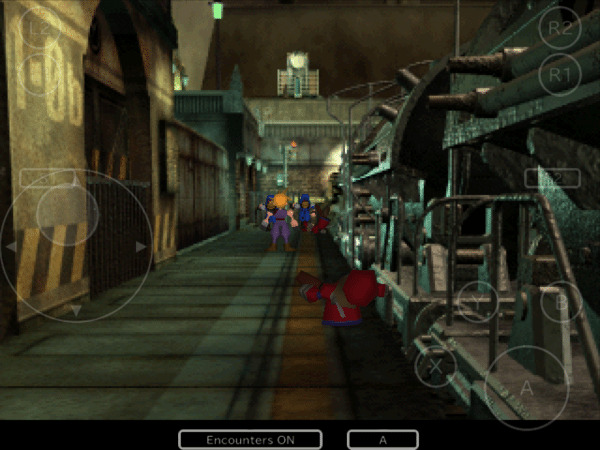 The game was never designed for a touchscreen, and that's made abundantly clear as you start to play the title. Thankfully, many of the battles and the user experience is somewhat slow, so you can shift your eyes to look at controls from time to time, but when you need to be a bit more fast-paced, the game breaks down as you search for the right button. Indeed, at times, the issues with controls took me out of the experience of playing Final Fantasy VII.
The Positive Note
Still, I can find some things to like here. The game runs flawlessly on my iPad Air 2, and held up quite well on my iPhone 6 Plus.
Graphically, you can expect to find about the same design quality as the PC version of Final Fantasy VII, and although there are better-looking games in the iOS world, I wasn't let down one bit by what I was provided by developer Square-Enix.
Speaking of Square-Enix, the developer offered up some surprises. Firstly, you can turn off enemy encounters throughout the world, allowing you to get through the long quest far more quickly. There's also a cheat code built in, called Max Stats, that allow you to "become all-powerful in the blink of an eye." While the features are likely a way for new gamers to get into the Final Fantasy mix, I found they make the game feel too easy. After all, one of the great things about the Final Fantasy series has been its balance between fun and difficulty.
The game's story does not disappoint in any way. The same old story is there and Square-Enix didn't fall into the trap of trying to beef up content or add new storylines to attract younger gamers. This is the pure, Final Fantasy experience – and that's just the way it should be.
The Heavy Load
Then there's the issue of size. Final Fantasy VII, which spanned a few discs on the PlayStation, is still a giant game. In order to download the title, gamers will need over 4GB of available space. What's more, you can't have too many apps running in the background taking up your memory resources, or your device may crash. Downloading the game felt like it took forever, though mileage may vary depending on your Internet speeds.
Price Tag
The $15.99 price tag on Final Fantasy VII feels a bit high. Yes, I know that the game is legendary and there is massive demand for it, but it's still a port of a title that's 20 years old and has less than favourable controls. I think at $10, Final Fantasy VII would be priced right. At even less, it'd be a bargain. But at the odd $15.99 price point, it feels a little expensive if you're not a total fan of old-style RPG video games.
Final Thoughts
So, what's the takeaway? Final Fantasy VII is still one of the best games ever released, its story is impeccable, and after nearly 20 years, it still looks pretty good on a mobile device. But the game is a little expensive and it's hard to get past just how awful the controls are. If you're an old-time fan of the Final Fantasy series or you just want to see what all the hype is about, check the game out. But if you don't feel like spending $15.99 on a game that's 20 years old and has its fair share of issues, stay away – at least until its controls can be updated and its price comes down.
I can see some newer gamers not used to the old-style RPG that may cringe at playing the game for the first time. Sure, the story is solid, but it doesn't have the same open world and action-packed sequences we'd find in today's role-playing games. In the hands of those who love the world of shoot-'em-ups and action games, this title may feel stale. I still love it – I just wish I am playing it on the PlayStation and not my iPad.