Final Fantasy 15 will be equal parts open-world and linear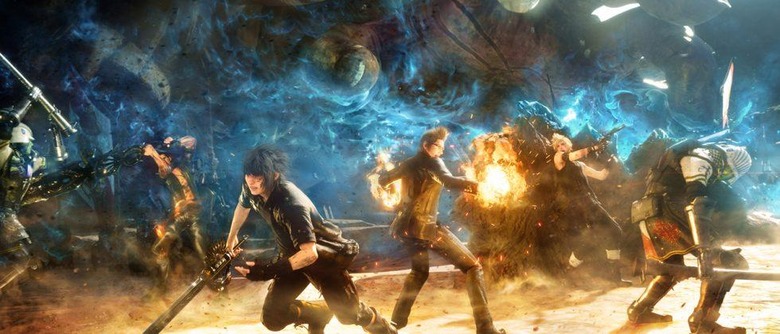 If the significant amount of gameplay footage for Final Fantasy 15 has lead you to believe the game is entirely open-world, then we've got some sad news for you. In an interview with Famitsu (as reported by Siliconera), Final Fantasy 15 director Hajime Tabata told readers that the game will be a mix of open-world and linear gameplay when it arrives later this year.
According to Tabata, the first half of the game's 15 chapters will be open-world, and after that, the focus narrows to offer linear gameplay for the latter-half. Tabata said that this would prevent players from getting bored with the open-world nature the game starts out with, pointing out that the second half progresses like more traditional Final Fantasy games.
That could be a good or a bad thing depending on which Final Fantasy games he's talking about. The SNES and PlayStation classics like Final Fantasy 6 and Final Fantasy 7 are largely linear experiences, but so is Final Fantasy 13, which was criticized for – among other things – its excessive linearity.
On the other hand, he may be right in that switching up Final Fantasy 15's style halfway through might be refreshing for players at a point where they would otherwise be getting bored. After all, Tabata also told Famitsu that if you were to play through the first half of the game and then only follow the main story through the second half, your total game time should clock in at 40 to 50 hours, which is quite the adventure.
Tabata and his team recently previewed an hour of gameplay from Final Fantasy 15, which you can see above. That gameplay video came on the heels of the announcement that Final Fantasy 15 would no longer meet its September release date, as Tabata wanted to have more time for additional polish. Final Fantasy 15's new release date is November 29, 2016, and it'll be launching for PlayStation 4 and Xbox One.
VIA: Siliconera
SOURCE: Famitsu