Final Fantasy 15 Pocket Edition release date revealed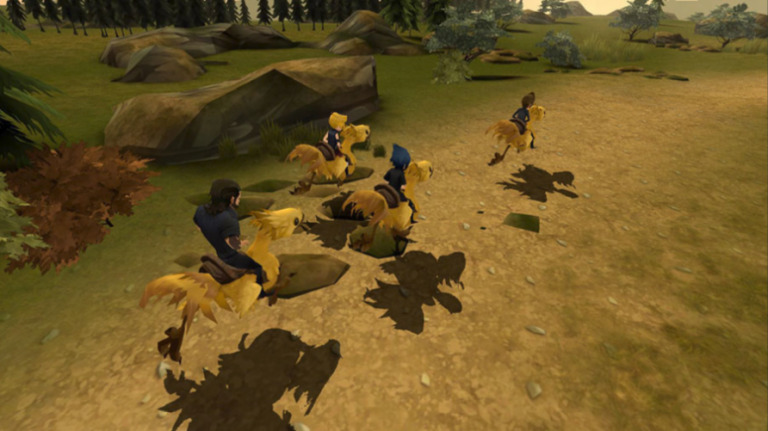 Even though Final Fantasy 15 was released back in 2016, it has a big year ahead of it. Not only do we have the Royal Edition and PC releases to look forward to later this year, but we'll also see the launch of the Pocket Edition – a take on Final Fantasy 15 made with mobile devices in mind. Today, we're learning when Final Fantasy 15 Pocket Edition will launch, and it's a lot sooner than many of us probably expected.Square Enix has revealed a release date of February 9 for Final Fantasy 15 Pocket Edition, meaning we've got just over a week to wait before the game arrives. While this obviously won't be a direct port of Final Fantasy 15 with all of its glitzy and flashy graphics, Sqaure Enix does say that the Pocket Edition will still take you through Final Fantasy 15's story.
All the while, you'll play as the core Final Fantasy 15 cast re-imagined as "cute and cool characters." Square Enix promises "simple tap controls," for this mobile remake, though what that means for Final Fantasy 15's battle system remains to be seen. The focus, it seems, will be mostly on the story, which will play out over a grand total of 10 chapters.
The first of these chapters will be free to play through, while the subsequent nine will cost money to download. We're not sure how much they'll cost, but if they're priced anything like Square Enix's other mobile offerings, be prepared to pay a premium to check them out. We also don't have a timeline for their release, so hopefully that becomes clearer once the first chapter goes live next week.
On Android, you'll need to be running Android 5.0 or later on a device with at least a 1.5GHz CPU, 2GB of RAM, and 5GB of free space. On iOS, this game will be compatible with the iPhone 6s or later, iPad Air 2, iPad Pro, fifth-gen iPad, or iPad Mini 4, and regardless of the device you choose, you'll need to be running iOS 11.1 or later. Final Fantasy 15 Pocket Edition is available to pre-order today from the iOS App Store [download] and the Google Play Store [download].