Final Fantasy 15 PC release finally announced - watch the 4K trailer here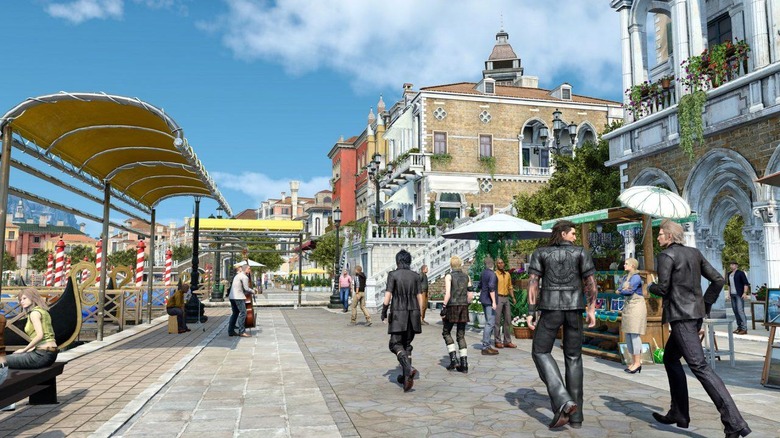 We expected Gamescom to hold its share of big gaming announcements, but one of the most surprising (and exciting) ones is the reveal that Final Fantasy 15 will be coming to PC. Announced by Square Enix during a special NVIDIA event, a PC version of the game had previously only been hinted at. It seems that the PC version of Final Fantasy 15 may very well become the definitive version, with NVIDA calling this port the "highest-end edition" of the game.
Since it was announced at a NVIDIA event, it should come as little surprise to hear that Final Fantasy 15 – officially dubbed Final Fantasy 15 Windows Edition – will come with all sorts of NVIDIA optimizations when it eventually hits PC. These include NVIDIA's Gameworks library, GeForce Experience, NVIDIA Ansel, and ShadowPlay Highlights. The game already looked great on consoles thanks to Square Enix's Luminous Engine, and with NVIDIA by its side for the release, the PC version of Final Fantasy 15 should look pretty incredible.
Over on the GeForce blog, NVIDIA outlines some of the features we can look forward to. These include enhanced shadows using NVIDIA's "Hybrid Frustum Traced Shadow" technology, along with support for Voxel Ambient Occlusion. Monsters and beasts you encounter in Final Fantasy 15's in-game world will benefit from NVIDIA hairworks, and you'll even be able to play the game in 4K or 8K resolution. In fact, the announcement trailer gives us a taste of Final Fantasy 15's 4K visuals, so have a look at it below.
Obviously, you're going to need a beastly rig to turn all of these features on, but even without all of the bells and whistles enabled, Final Fantasy 15 should look pretty darn good. Here's hoping that we get a PC port worthy of those bells and whistles, because pretty graphics and effects don't mean much if the game doesn't run well to begin with.
So far, we don't have a specific release date for Final Fantasy 15 Windows Edition, with Square Enix only saying that it'll be out sometime in Q1 2018. Given the history of Final Fantasy 15 and the fact that this is Square Enix, we may want to brace for a delay beyond that. In any case, Square Enix will likely share more soon, so stay tuned.