Final Fantasy 15 minimum PC requirements revealed, quite reasonable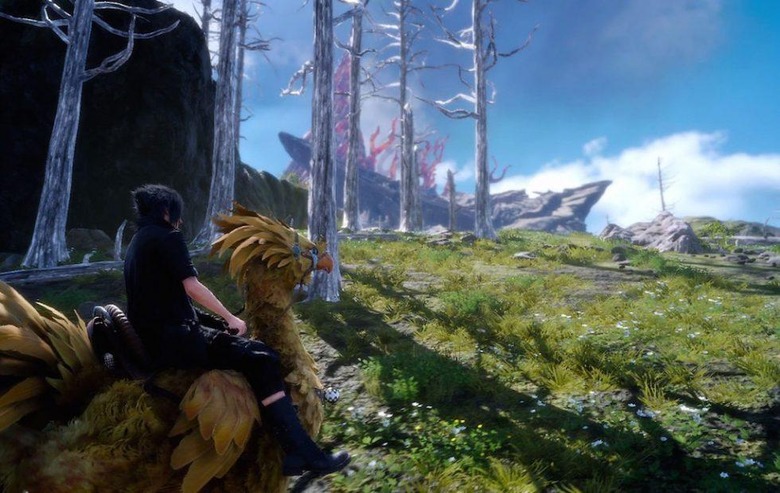 Final Fantasy fans had to wait for roughly a decade before developer Square Enix finally released Final Fantasy XV on the PS4 and Xbox One last fall. Unfortunately for PC gamers, they're still waiting for the RPG's scheduled debut on their preferred platform early next year. While it won't make the time go by any faster, the game's system requirements have been revealed, allowing eager players to start optimizing their rig.
The listing for Final Fantasy XV: Windows Edition appeared on the Microsoft Store this weekend, containing both the minimum and recommended system requirements. While those with powerful gaming PCs were already assured a gorgeous, smooth experience with the upcoming game, the minimum specs are surprisingly reasonable, allowing the game to remain accessible to those with aging or less than cutting-edge machines.
Minimum Requirements:

Intel Core i5 2400 3.1 GHz or AMD FX 6100 3.3 GHz

GeForce GTX 760 or equivalent

8 GB of RAM

Windows 10

DirectX Version 11

Recommended Requirements:

Intel Core i7 3770 3.4 GHz or AMD FX 8350 4.0 GHz

GeForce GTX 1060 or equivalent

16 GB of RAM

Windows 10

DirectX Version 11
It's refreshing to see such a highly anticipated game with reasonable requirements, as it means more players with budget PCs will be able to enjoy it. At the other end of the spectrum, however, the recommended requirements are definitely pushing into high-end PC territory. Those with fully maxed out builds are sure to get their money's worth, as FF15 PC will include 4K high-resolution textures, Dolby Atmos support, and several NVIDIA GameWorks effects.
Players looking to play the game with maxed settings are in for a challenge though, as director Hajime Tabata has previously revealed that even Square Enix's PC with the GTX 1080 Ti couldn't reach 60fps at 4K with everything cranked up.
SOURCE Microsoft Store