Final Fantasy 15 gets four more story DLCs in 2019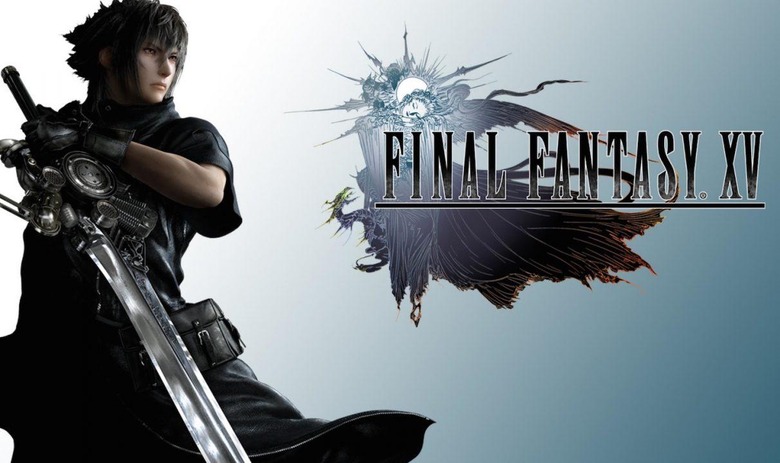 Final Fantasy XV has already seen plenty of post-launch DLC content, including a number story episodes and even a multiplayer mode. While this is much more than the average single-player RPG sees, developer Square Enix has revealed that it has plans to continue supporting the game well into 2019, with new content later this year, and four additional story-focused episodes next year.
Square Enix shared the news at this year's PAX East event as part of its outline for new FF15 content. There's no specific release date for the episodes beyond sometime in 2019, but some basic details were revealed on each one. Much like the previous DLCs, each episode will focus on a specific character's story, with the fourth said to offer a deeper look at hero Noctis' final battle, including a "grand alternate finale" to FF15's main campaign.
Episode I: Ardyn — "The Conflict of the Sage"

This story portrays the struggles of Ardyn. Witness the resentment he harbored towards Lucis for over 2,000 years, and his clashes with the Astrals.

Episode Side Story: Aranea — "The Beginning of the End"

A side story about the Starscourge depicted from the Niflheim's perspective. The final day of the Empire turns out to be Aranea's worst day.

Episode II: Lunafreya — "The Choice of Freedom"

This story's about Luna's fate, which not even death can free her from. Her battle to save the one she loves overturns the destiny dealt to the Lucian King.

Episode III: Noctis — "The Final Strike"

Parting ways with the Astrals, Noctis embarks upon his final battle in order to attain the ideal future for all his people.
While these episodes are still a ways off, Square Enix will have something new for FF15 players in 2018. The developer said the game's online multiplayer mode, Comrades, will get two content updates; the first is coming this summer, and the second will be released towards the end of the year. In addition, the Comrades mode will be getting a stand-alone release, separate from the main FF15 campaign.
The Window PC version of FF15 is also getting a few unique features this year, including a level editor and the character creation tool from Comrades for use in the single-player game, essentially letting players create their own hero for the story.
SOURCE: IGN