Final Fantasy 14: Shadowbringers expansion detailed, features Nier: Automata crossover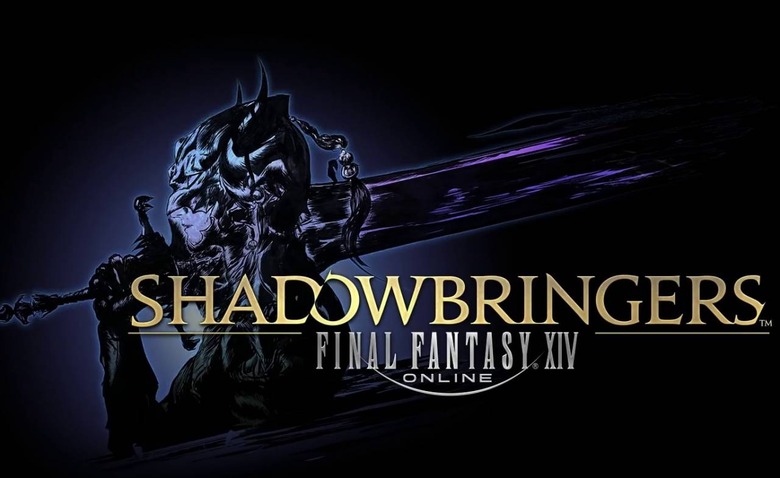 This weekend sees developer Square Enix host the Final Fantasy XIV Fan Festival, dedicated to all things related to the online RPG, in Paris. While the event will be filled with panels celebrating the game and its players, an announcement-filled opening keynote was dedicated to the upcoming Shadowbringers expansion, with some of the new content previewed, and a confirmed release date of July 2nd.
A new cinematic trailer was debuted, offering glimpses of the expansion's story, and a look at the new gunbreaker job class. Shadowbringers will also be adding nine new dungeons, the Viera as a new playable race (which was teased back in November), new beast tribes, a level cap increase to 80, an updated battle system, and a New Game+ option, which will let players go through story missions and job quests again without losing progress or items.
The biggest surprise, however, was an appearance from Yoko Taro and Yosuke Saito, the game director and executive producer, respectively, for NieR: Automata. Via a pre-recorded message, the duo revealed that their game would be part of a special crossover in Shadowbringers, with a new 24-player Alliance raid set in the world of NieR: Automata, called YoRHa: Dark Apocalypse.
While more information about the game's new content was promised to be revealed in March, the keynote did detail the collector's editions that will be available for Shadowbringers. The standard version of the expansion is priced at $40, but for a hefty $200 players can get the physical collector's edition with goodies like a Dark Knight figure, a hardcover art book, playing cards, sticker, and a handful of digital in-game items, all in a special box with unique artwork.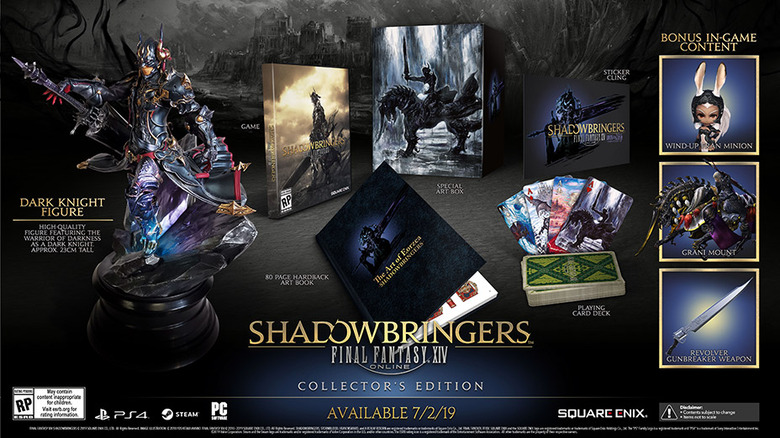 Alternatively, players can skip all the physical items and get the digital collector's edition for $60. Either collector's version will come with an exclusive gunblade weapon used by Final Fantasy VIII hero Squall, a Grani mount, and a minion based on Final Fantasy XII's Fran. Shadowbringers will be released on PS4 and PC on July 2nd, while Final Fantasy XIV and its two previous expansions, Heavensward and Stormblood, are available now.