Final Fantasy 14 reveals new Shadowbringers expansion for Summer 2019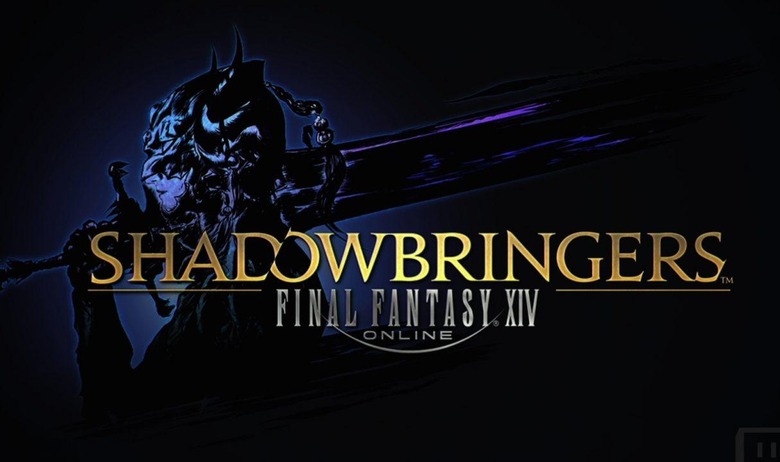 The annual Final Fantasy XIV Fanfest is taking place in Las Vegas this weekend, and developer Square Enix used the event to surprise attendees with a big announcement: the MMO game will getting its third major expansion in summer 2019, titled Shadowbringers. Naoki Yoshida, FF14's producer and director, was there to reveal a bunch of details on new update, including an epic storyline, new dungeons and raids, new job types, and even a new playable race.
Releasing sometime in early summer next year, Shadowbringers will introduce much of the same type of content that players got with FF14's previous expansions, Stormblood and Heavensward. There will be a new storyline involving the Garlean Empire, a level cap increase from 70 to 80, new explorable areas, new beast tribes, nine new dungeons, and multiple end game raids. And for players who've been wanting to go back to experience the early parts of the game again, a "new game plus" feature will allow them to use their existing character to play through main scenario and job quests once more.
Shadowbringers will see FF14 brought up to version 5.0, but before that release Square Enix says there will be a patch 4.5 with several additions of its own. This will include the new Blue Mage job type, which, just like in past Final Fantasy titles, is a magician that learns abilities from monsters rather than leveling up. It was also explained that the Blue Mage job will be limited and not connected to any class like other jobs, and have an initial level cap of 50 at release, but that will be increased when Shadowbringers is released.
Yoshida also confirmed that Shadowbringers will see a new playable race introduced, but rather than specifying which, he used his Bugs Bunny t-shirt as tease. This was a clear hint to players that it will be the Viera, a race of rabbit people who first appeared in Final Fantasy XII. Another "massive hint" will be revealed at the release of patch 4.5.
There was no mention of when patch 4.5 will be available or an exact date for Shadowbringers' release, but Square Enix promised more details would be coming soon.
SOURCE Kotaku