Final Fantasy 12: The Zodiac Age is getting a $200 special edition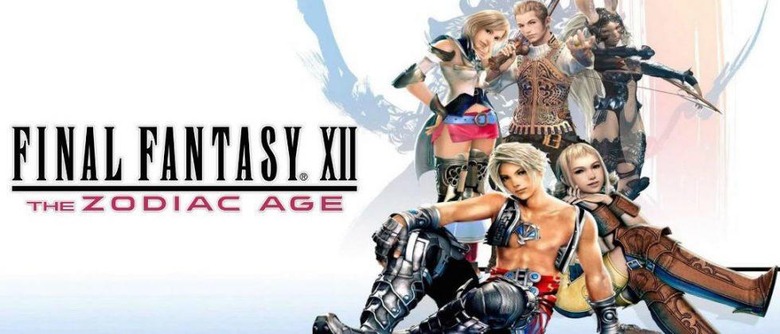 This July will see the release of Final Fantasy XII: The Zodiac Age on PlayStation 4. An HD remaster of the PS2's FF12, the game will feature updated graphics and the titular Zodiac Job system that was exclusive to the Japanese version, along with other small improvements that come with running on current-gen hardware. To celebrate the re-release of the acclaimed 2006 title, developer Square Enix has announced an exclusive, and pricey, collector's edition.
Those who decide to cough up the $200 asking price for the set will get a copy of the game (obviously) and soundtrack in a fancy Steelbook case featuring exclusive artwork. Also included are six Art Card featuring the characters Vaan, Ashe, Basch, Fran & Balthier, Penelo, as well as the game's world of Ivalice.
Topping it all off is a set of five mini busts of FF12's Judge Magisters, including Bergan, Drace, Gabranth, Ghis, and Zargabaath.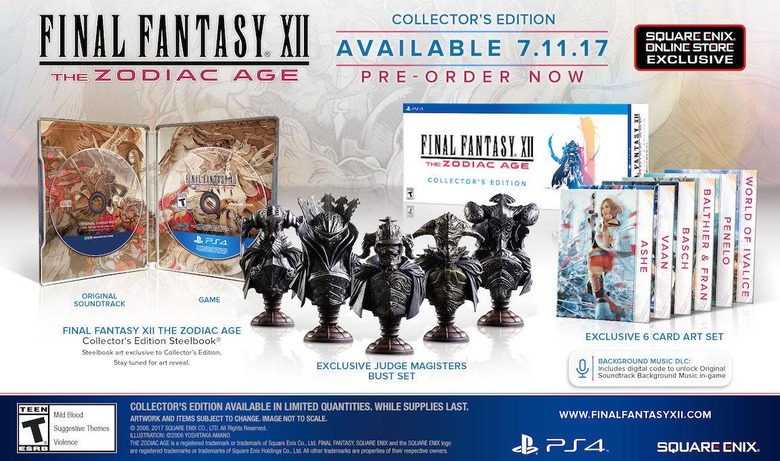 This package will only be sold through Square Enix's online store, and is available for pre-order now. If you're still excited for the release of The Zodiac Age but don't want to spend that kind of cash, there's also a $50 Limited Edition available from select retailers. This package includes the game inside a Steelbook case with a different set of artwork from the collector's edition, as well as a DLC code for a digital copy of the game's background music.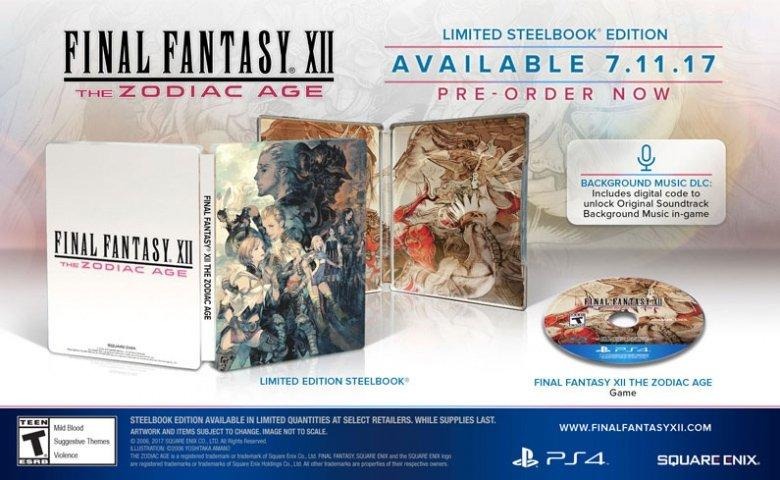 Final Fantasy XII: The Zodiac Age will be released exclusively on the PS4 on July 11th.
SOURCE Square Enix