FIN wearable turns palm into keypad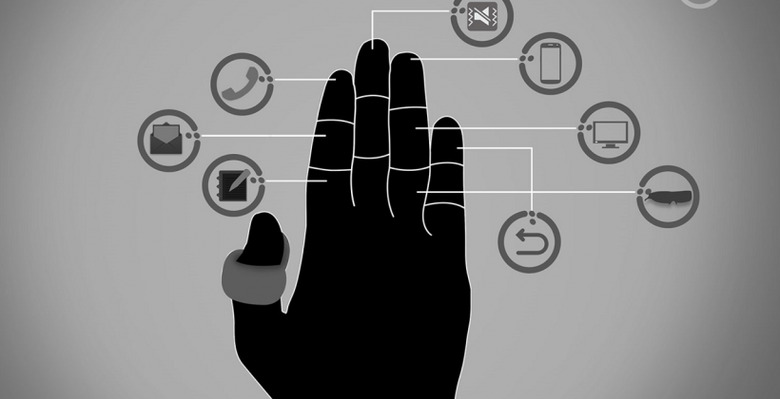 Wearables have largely revolved around smartglasses and smartwatches, but slowly other wearable items are cropping up, among them being the Bluetooth safety alert jewelry we saw yesterday and, as of late, the crowdfunded FIN ring. This ring functions as a sort of hands-free control for various devices and activities, and has surpassed its funding goal on Indiegogo.
With FIN, which has progressed from a large and clunky prototype to a svelte wearable ring, users can configure for multiple devices and turn the inside of one's fingers into Hot Keys — whether for interacting with a pair of smartglasses, a smartphone, or a laptop. The wearer's palm can also be used as a numeric keypad.
The wearable is able to recognize the segments of one's fingers, such as the middle portion of the index finger, allowing each portion to be mapped as a hotkey function. A single ring can be used with three different devices, and can be utilized as a security authenticator. Likewise, it is durable and both water and dustproof.
The video above shows the ring in action. The folks behind it had a $100,000 funding goal, with the present contributions exceeding that at a bit over $133,000. There are 18 days remaining, so it is possible the campaign will hit its $150,000 stretch goal, which will provide all blind individuals with a lower price tag than its regular rate.
SOURCE: Indiegogo