FilmStruck is a new streaming service for film buffs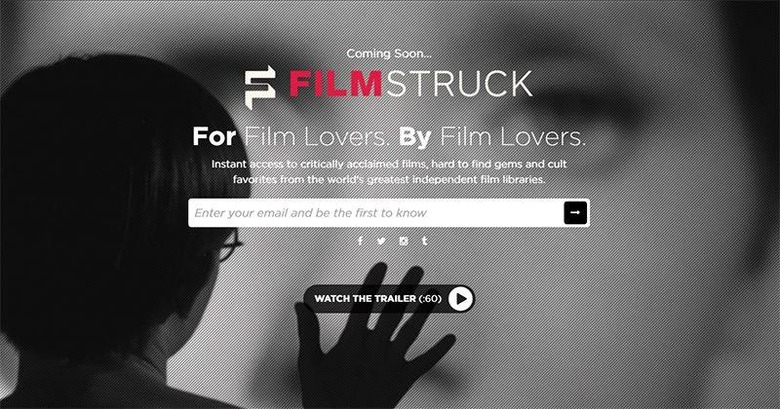 If you've grown tired of the big streaming services like Netflix, Hulu, and Amazon, then you'll be happy to know that there is about to be yet another contender in the increasingly-crowded video streaming space. And this one is targeted straight at cinephiles.
The new service is called FilmStruck, and is a collaboration between Turner Classic Movies, and the Criterion Collection. The service will feature "a comprehensive and constantly refreshed library of films comprised of an eclectic mix of contemporary and classic arthouse, indie, foreign and cult films." Think of it as Netflix for film nuts.
When the service launches in fall of this year, it will become the exclusive home for the Criterion Collection. While that's good news for this particular service, this does mean that Netfilx will undoubtedly be pulling all of the collection's films from their library in the next few months. There are currently more than 40 Criterion Collection films available on Netflix at this time.
FilmStruck has already struck partnerships with a number of studios, from indie studios such as Janus Films, to big names like Warner Bros. Some of the titles available at launch are Seven Samurai, A Hard Day's Night, A Room With A View, Blood Simple, My Life As A Dog, Mad Max, Breaker Morant and The Player.
Currently FilmStruck hasn't outlined their subscription plans, but one would imagine that the pricing will likely be similar to what the other major streaming services offer.
Source: FilmStruck