FiiO E17 Alpen hardcore headphone amplifier revealed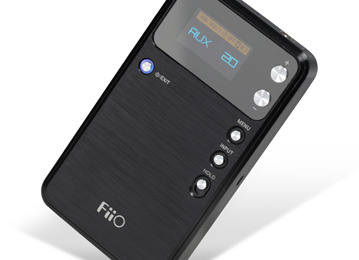 There's one whole heck of a lot of iPod opponents out there these days, but not exactly the same amount of contenders in the headphone amplifier world. What we've got here is the announcement for the FiiO E17, made to satisfy, complete with a hardcore body and all the features you audiophiles will love. This device also goes by the name Alpen and is made to work as a headphone amplifier and a USB sound card for ultimate cut-down excellence. You've got a two-color OLED display, brushed metal housing, and two parallel 3.5mm headphone outputs, right out of the box.
This device also has a S/PDIF input, a line input, and for power and connections you've got FiiO's own proprietary 18-pin port. This port works with FiiO's L7 dock and E9 desktop amp, but there's also a standard USB input so you're not limited in any way. This device is made for you audio maniacs, mind you, with 24/96 over USB and 24/192 over S/PDIF, sounding just fantastic, we can imagine.
You can change the firmware also if you're not totally satisfied with the sound right away, you able to change bass, treble, gain level, and believe it or not, balance and pan. As the folks at Anythingbutipod say, they're glad the audio balance feature remains in-tact, and they having looked at the original E7, the smaller version of this FiiO machine, are glad this new device is out like a whip. This device will be released soon at something like $150 USD.
[via FiiO]