FIFA 12 Football Club Reveal from E3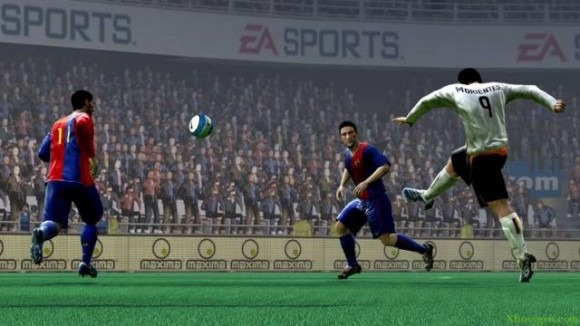 When Matt Bilbey, Vice President of football for EA, took the stage at E3 today, we had no idea what that would mean for FIFA fans: the new Tactical Defending, the Player Impact Engine, and the biggest announcement of all the new EA Sports Football Club. Definitely some exciting announcements from EAs Matt stated, Football is the "world's game." Set to release on September 30th, FIFA 12 looks to deliver not only better game play, but also new social integration that will be cross-platform and also free (the club, not the game).
Football, or Futball, is hands-down the most watched sport worldwide. It is no wonder that the FIFA franchise is one of the most popular games across multiple platforms worldwide. FIFA 12 plans to take this football enthusiasm to the next level. The new Tactical Defending should allow more ball control and allow players to take greater advantage of timing and precision. The new Player Impact Engine has been added to incorporate "real world Physicality" to the game. It will bring more realistic injuries and momentum to collisions and player movement in the game.
The kicker was the new EA sports Football Club. It is EA's new cross-platform service that is set to unite players across all FIFA franchise games, and the best part is the club is 100% free. This allows players to talk smack, track stats, settle grudge matches, and more. Since it will include all FIFA platforms, you are earning points and increasing, (or decreasing) your rankings no matter what platform you are on.