FIC Linux Cellphone - Can It Capture The Imagination Of The Open-Source Community?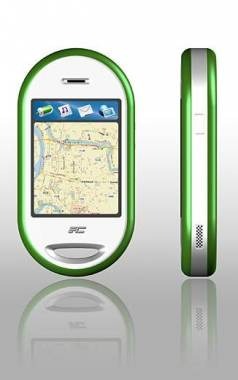 We've seen many gadgets utilising open source applications, but we haven't seen them truly embrace open source as a platform for their product. Now that's all going to change with FIC entering the smartphone market with their new FIC-GTA001. FIC is focusing on common usability at this moment such as MP3 support, GPS systems and GSM, however all those basic features and functionalities can be added to and extended with the involvement of the open source community. FIC will provide the SDK for developers to hack new features into the phone.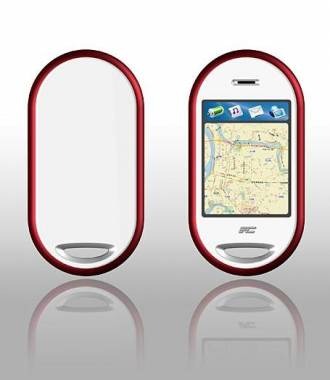 It doesn't stop with transparency of design; FIC are aiming to establish a community space of users and hackers to improve the phone's functionality with their own software. There will be an archive of applications, similar to Debian's APT, where users can download whichever programme they require (or merely desire) from the repository to their phone wirelessly.
The community space will also allow programmers to contribute to the development of the phone by submitting applications to the repository as a free or commercial download. It kind of reminds me of Linspire's click and run, except without the subscription fees.
Check out the next page for hardware details...
So that's the idea, but what's the hardware like? FIC have released a vast definition of the GTA001, but in summary the key points run as follows:
2.8-inch 480x640 TFT display
Touch panel with multi-touch gesture recognition
Mesh file sharing over USB
Full GSM features (e.g. calling & SMS)
GPS suitable for both in-car and on-foot use
Dedicated emergency paging button
That's a pretty ambitious list, and it raises some interesting ideas as to applications and usage scenarios. FIC are working to the principle of needing at most 3 taps to start any task, with every interface feature visible on-screen. They're also setting themselves the lofty goal of equalling the quality and style of Apple and Sony's products.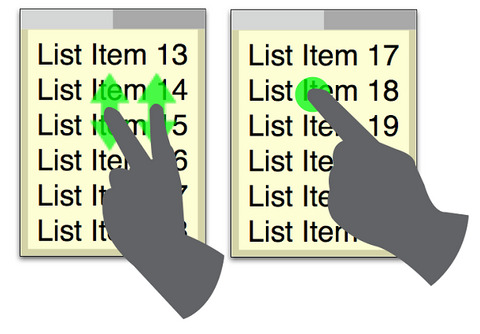 Gesture control seems to be the next big thing in portable tech, judging by concepts like Synaptics' Onyx that we've covered before. FIC have obviously considered capacitive touch panels, but will perhaps pass them over in favour of less-complicated resistive technology as used in all current PDAs. Either way, they envisage a system where lists can be scrolled with two fingers and options selected with one; maps that can be zoomed using a pinching motion and panned by twisting fingers around as if holding a compass.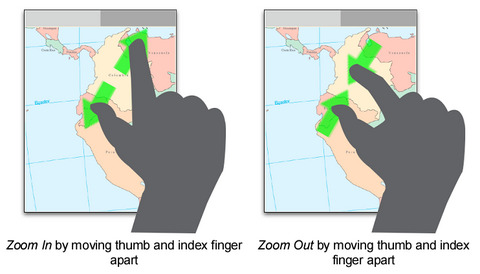 Powered by a Samsung S3C2410 ARM9-based processor, with 128mb of RAM, 64mb of flash memory as default, it's overall an interesting idea – a straightforward, easy and intuitive cellphone that's capable both of being a basic collection of essentials for the nomad traveller and a pocketable powerhouse, depending on the needs of the person who owns it. On the basis of more choice, more flexibility and more transparency being only ever a good thing, I'm hoping it succeeds.