Fiat's 500X is a snappy little crossover coming for the 2016 model year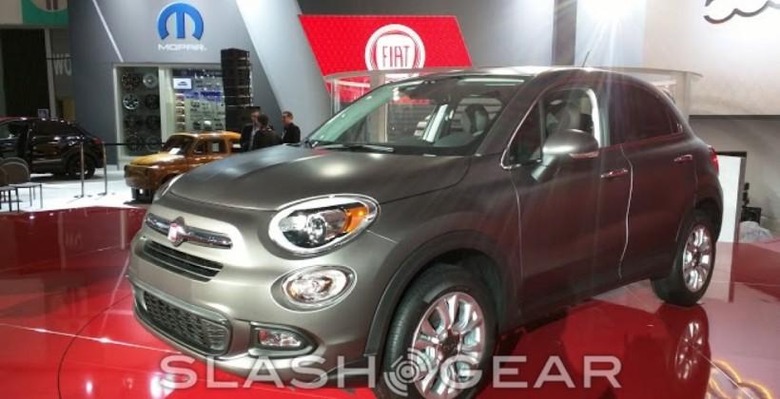 At the Los Angeles Auto Show, Fiat is introducing a new crossover that keeps their small form-factor at heart. The 2016 Fiat 500X also side-hugs Fiat's design cues, and sits at the top-end of their 500 lineup. Though small, the Fiat 500X packs a big punch, and works in several features that you might expect from a larger car. Squaring up to the Nissan Juke, Kia Soul, and Mini Countryman, Fiat's sassy little crossover may be a sleeper hit.
Small crossovers are hot right now, and every car manufacturer is bulking their sub-compacts up to appease customers. As small car customers turn into tiny crossover buyers, Fiat is jumping onboard.
Fiat's 1.4-liter MultiAir Turbo engine at 160 horsepower chugs you along, and 184 pound-feet torque get you over the hill. If you need a bit more, an optional 2.4-liter Tigershark engine at 180 horsepower and 175 pound-feet of torque might be for you. You can pair those with a six-speed manual transmission, or nine-speed automatic transmission.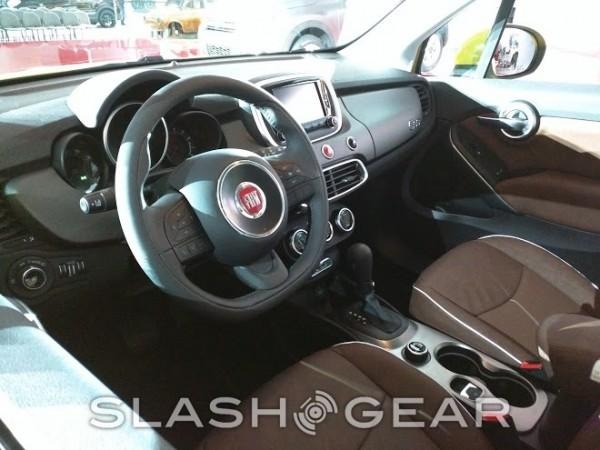 You'll also have available all-wheel drive, and the option to add navigation with 3D graphics.
Safety features abound on the sprite Fiat 500X, too. Blind spot monitoring and lane departure warning compliment Fiat's rear cross path detection and forward collision avoidance warning and active braking.
As Fiat is wont to do, two different 500X models will be available. The base 500X is handsomely styled for the street, while their Trekking model is better suited for a jaunt into the country. Fiat is also bringing a Pop, Easy, and Lounge option to dealerships.
Pricing has not yet been announced.