Fiat Chrysler Recalls 1M Ram Pickups Over Airbag Software Error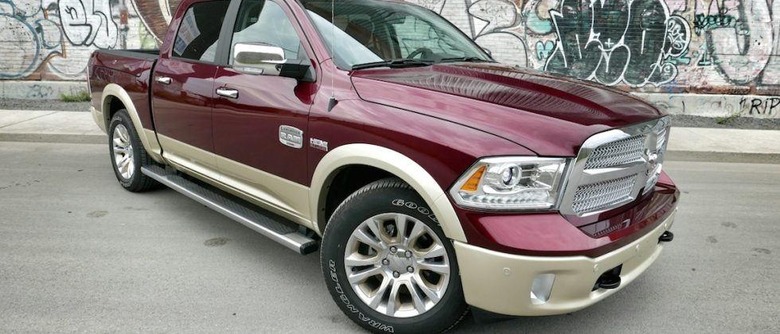 If you drive a recent model from the Ram pickup line, you'll want to pay special attention to Fiat Chrysler's latest safety recall notice. The car maker has announced a voluntary recall program for just over 1 million vehicles that may be affected by a software error that could prevent airbags from deploying when needed. The company's recall notice posted on its website acknowledges that up to one fatality, two injuries, and two accidents may be related to this issue.
The recall is said to apply to 1.02 million truck models from the 2013-2016 Ram 1500 and 2500, and 2014-2016 Ram 3500 lineups in the US. Also recalled are 216,007 pickups in Canada, 21,668 in Mexico, and 21,530 from outside North America.
The problems seem to stem from the vehicles' roll-rate sensing software, which is designed to deploy side-curtain airbags and lock the seat belts in place during a rollover. Chrysler has found that in cases of significant underbody impact, such as the vehicle colliding with a large piece of debris, the software temporarily disables the airbag and seat belt features, preventing them from working if there is an actual rollover.
If the software error does occur, it causes a warning light to illuminate; drivers can reset the system by turning the vehicle off and back on, but to permanently fix the issue they'll need to follow the recall instructions being sent out in the coming weeks. Fortunately it will be a quick fix, with owners simply needing to visit a dealership in order to get updated software installed.
SOURCE Fiat Chrysler