Ferrari's "most powerful" car gets video teaser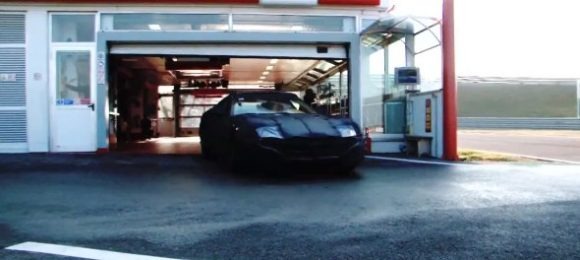 When Ferrari teases its "most powerful" car ever, anyone with a taste for road-going exotica has to pay attention, and while we'll be concentrating most of our efforts on MWC 2012 at the end of the month, we'll spare a few glances to the Italian company's promised news. Set to make its much-anticipated debut on February 29, the new Ferrari is the successor to the superlative-strumming 599, caught on video in camouflage-clad form.
The brief clip shows Fernando Alonso and Felipe Massa taking the prototype out for a joyride on the track, and though we know little about the car itself, the noise is makes is certainly enough to whet the appetite. Ferrari describes it as representing "a new era of extreme V12 cars" and it presumably has more power than the 670bhp 599 GTO.
Expect that to be paired with Ferrari's ever-more-refined paddle shift system, a cosseting cabin of leather and distinctive styling. The car company has seen mixed opinions to the aesthetics of its recent models, perhaps a result of prioritizing performance considerations above pure design; we'll have to wait and see whether this new supercar has the outward glamor to match its internal grunt.
[via TopGear]