Ferrari P80/C is an extreme interpretation of the sports prototype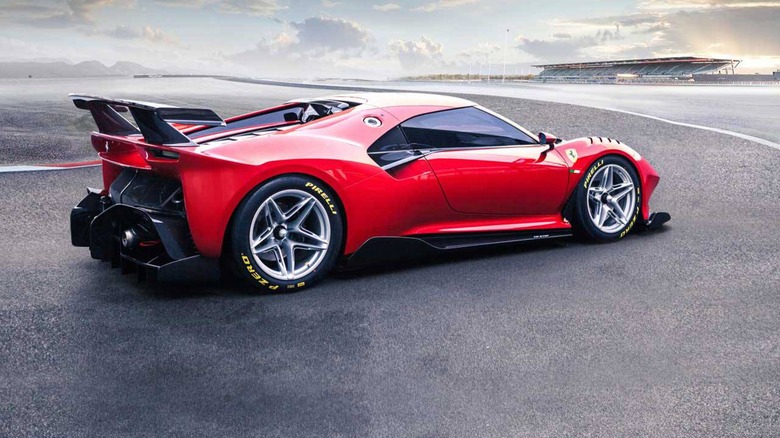 Ferrari makes some incredible cars and as fast and exclusive as a normal Ferrari is, for some very wealthy buyers off the rack is never good enough. For these buyers, Ferrari will build one of a kind creations. The latest one-off from Ferrari is the P80/C, and it is hailed as the most extreme one of a kind Ferrari ever built.
The P80/C is an original interpretation of the Sports Prototype, and it was designed with help from the lucky owner of the ride. Ferrari says that the modern Sports Prototype was inspired by some iconic Ferrari models like the 330 P3/P4 and Dino 206 S from the '60s. The P80/C had the longest development process or any Ferrari one-off so far.
Work on the car started back in 2015, the lead time measured in years was because the team made a significant investment in research in terms of design and engineering. Ferrari says that every element of the car's performance and aerodynamics was meticulously analyzed and that process set the car apart from other Ferrari one-offs.
The basis for the car was the Ferrari 488 GT3, but the finished car doesn't resemble a 488 GT3 at all. The car looks fantastic and is highly focused on aerodynamics. It is a track only car, and that focus allowed the designers to shed things that a streetcar needed that weren't needed on the track.
The car lost its headlights for instance. The rear of the car has a "catamaran" style with very little bodywork exposing the car's innards. The car is made from carbon-fiber, left bare in many areas. It's painted in Rosso Vero; the buyer even got to choose the name for the paint color.