Ferrari FXX-K Evo available as extremely limited-edition model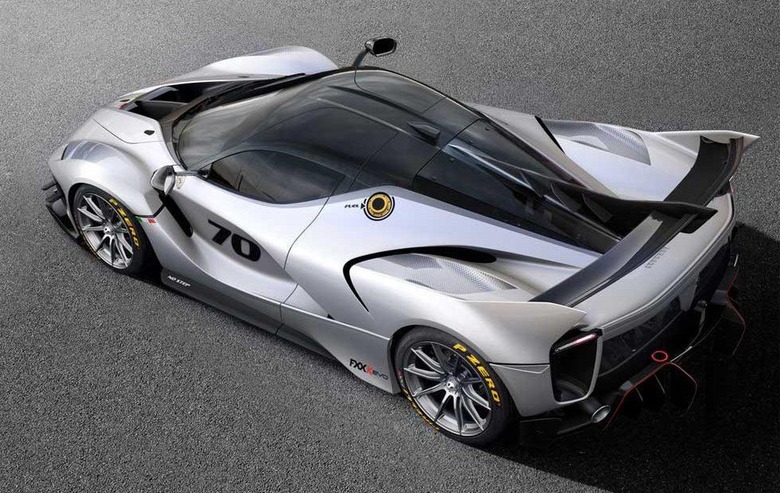 Ferrari is showing off the latest version of its famed XX car called the FXX-K Evo. The sexy looking track car will be offered as an extremely limited-edition full car and as an upgrade package for existing X cars. The XX program launched back in 2005 as an R&D program from Ferrari.
The FXX-K Evo gets an extensive package that applies things that Ferrari has learned in the track categories where it participates such as Formula 1, GT3, GTE, and Challenge. The FXX-K Evo is a track specific car and isn't legal for road use. The car will see no use in competition outside its dedicated racing program.
FXX-K Evo gets reduced overall weight and lots of carbon fiber components making it lighter than the normal FXX-K despite adding on elements like the fixed rear wing. The aero package was developed by Ferrari engineers along with Ferrari Style Centre designers for performance and looks. Development of the car spanned over a year and involved extensive wind tunnel time.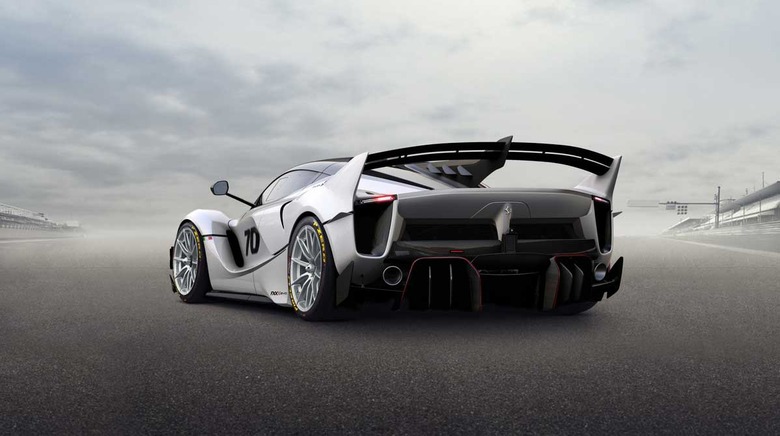 Ferrari says that the sexy body kit delivers downforce close to Ferrari competition cars participating in GT3 and GTE championships. FXX-K Evo has 23% more downforce than the previous version and 5% more downforce than the road car it is derived from. Downforce at 200 km/h is 640kg and can reach over 830kg at top speed.
The major aero element added is the twin-profile fixed wing on the tail, which works with the active rear spoiler of the car. The rear wing also has two side fins and a central fin that improves stability at low yaw angles and supports three vortex generators, which themselves increase downforce by 10%. The Evo also has improved ground effect with 30% more downforce. The cabin is upgraded as well with new shifting paddles, steering wheel, and larger rear video screen.
SOURCE: Ferrari