Ferrari F8 Tributo is an homage to the mighty V8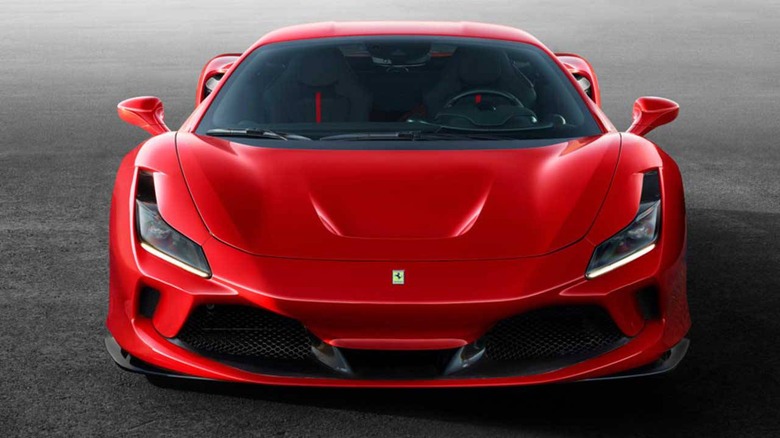 Ferrari has shared images of a car that will make its world debut next month in Geneva. The car is called the Ferrari F8 Tributo and Ferrari says the car is an homage to the most powerful V8 in Ferrari history. The automaker does get a bit more specific in saying that it's the most powerful V8 in a non-special series car.
The V8 hidden under that louvered rear window is a 3902cc unit that makes 720cv and sets a record with a specific power output of 185 cv/l. The F8 Tributo is the replacement for the 488 GTB and brings improvements across the board according to Ferrari.
The Tributo offers better control on the limit and greater comfort behind the wheel. Tributo buyers get 50 cv more power than the 488 GTB provided, and the Tributo is lighter than the outgoing car. Ferrari also boasts a 10% improvement in aerodynamic efficiency.
The car is also fitted with Ferrari's latest version of Side Slip Angle control. Exhaust sound as is part of Ferrari lore as performance; Ferrari promises the car will produce an "evocative soundtrack." Other new features include a revised version of the Ferrari Dynamic Enhancer (FDE+) that can be activated in RACE mode for the first time.
The car is stunning on the outside and has full LED headlights. Styling cues give hints of the 1975 308 GTB. Ferrari has also revised the interior with a new HMI and a 7-inch passenger touchscreen display.