Ferrari F60America offers drop top styling and V12 power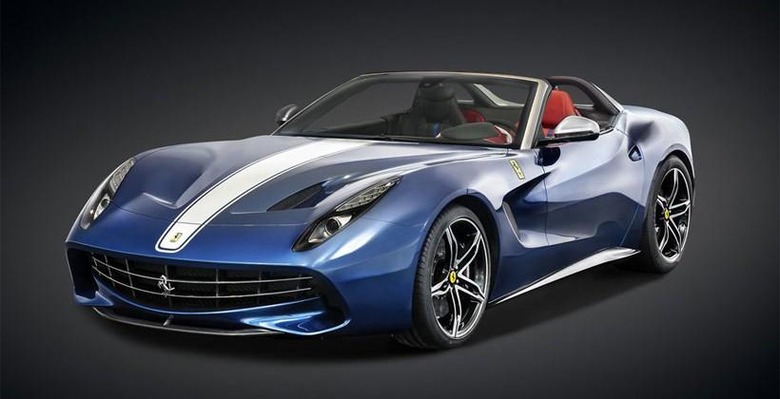 Ferrari has announced a new car that it has made for American customers called the F60America. The car will be a very limited edition automobile with only ten units being produced. Ferrari says that the new car combines the two "great passion" of its American clients- open-top driving with a V12 engine. The car has a V12 engine in a mid-front mount configuration and specific gear ratios chosen just for the car. The car has a strange, but attractive asymmetrical design inside.
The driver's seat is done in red leather with passenger seat done in black leather. Both seats have a stripe down the center with a single white star on a blue background and white and red stripes of the American flag.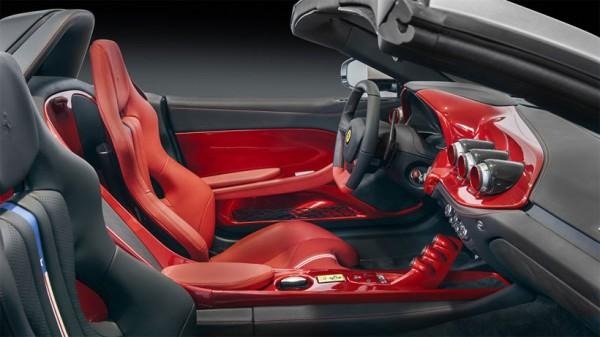 The new Ferrari was unveiled at a black tie event for private guests in Beverly Hills, California. There is no word on pricing for the ten versions of this car being produced. Ferrari does note that all ten of the cars is already spoken for.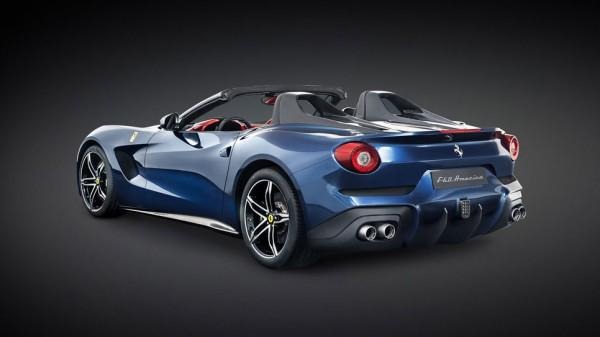 Along with the unveiling of the F60America, Ferrari also auctioned off the first of the 499 production Ferrari 458 Italia Speciale A cars and it sold for $900,000 with proceeds benefitting the American arm of an Italian charity called Daybreak.
SOURCE: Ferrari