Female land speed record broken by Jessi Combs after 48 years

The land speed record for females has stood for 48 years since it was set in 1965 by a woman named Lee Breedlove. The record was set on the Utah Salt Lake Flats with an average speed of 308.51 mph over a total of four runs. That record fell recently with Jessi Combs setting an average speed of 392.954 mph on October 9.
Combs' record-setting run was made on the Oregon Alvord Desert, a dry lake bed that's about 13 miles long. The vehicle used to break the record is the North American Eagle Supersonic Speed Challenger producing 52,000 hp. The land speed record vehicle started life as an F-104 Lockheed Starfighter.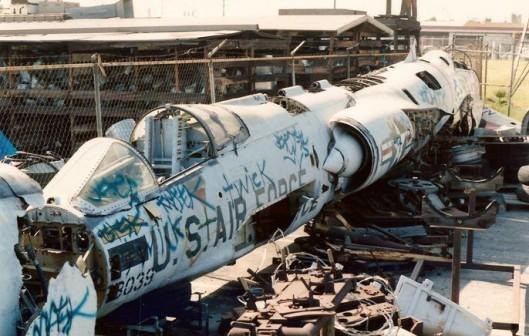 Interestingly, when the land speed vehicle was actually a jet fighter it served as a chase plane for the X-15 experimental jet and the SR-71 Blackbird. The jet car weighs 13,000 pounds and is 56 feet long from nose to tail and 7 feet across at its widest point. Power comes from a GE LM-1500 turbojet engine.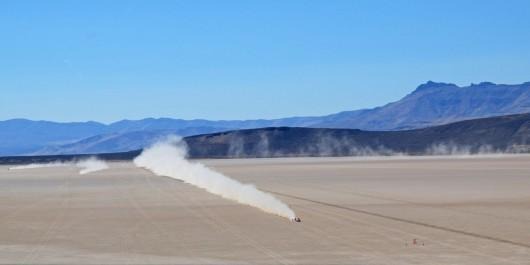 The jet engine sucks down 40 gallons of fuel per minute at idle and when running full bore requires 80 gallons of fuel per minute. With the afterburner activated, the land speed record vehicle needs 90 gallons of fuel per minute. The vehicle was originally developed to achieve much higher speeds and was modified to be run as a "car" with four wheels under FIA rules for Combs' run. The vehicle was fitted with four wheels made from billet aluminum. Ultimately, the vehicle hopes to break the overall land speed record of 761 mph sometime in 2014 as a three-wheeled vehicle. Combs also plans to chase the overall female speed record of 512 mph.
SOURCE: Gizmag