Federal agents reportedly demanding passwords from websites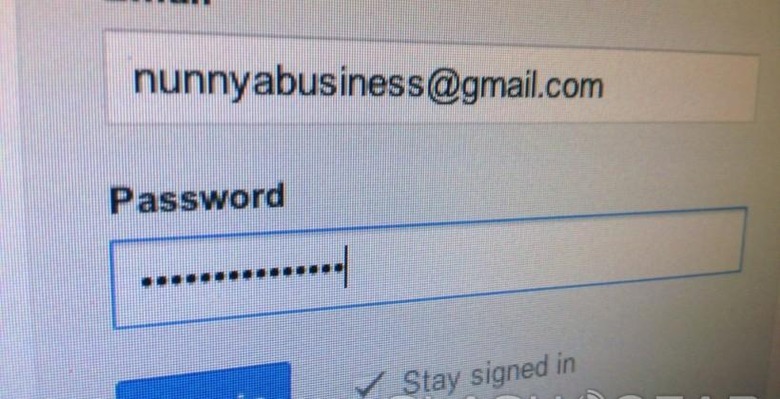 Right when you thought this whole NSA and PRISM debacle was just slightly slowing down a bit, things are picking back up, thanks to a new report. According to multiple anonymous sources, it's said that federal government officials are demanding websites to hand over user passwords in order to monitor individual users even more.
The sources say that they have connections with the websites being asked to hand over user passwords, with one source saying that they've "certainly seen them ask for passwords," but the source says that the web company "pushes back." A second source, who worked at a large Silicon Valley company, confirmed that it received government requests for stored passwords, but companies would "really heavily scrutinize" such requests.
It's nice that web firms are fighting for their users, but it's not so nice that the government is reportedly doing this. Of course, though, this is merely just a rumor for now, and we have no clue who the sources are and what their status is or was. We're taking it all with a grain of salt for now.
Then again, it wouldn't surprise if these reports turn out to be true. We've been hearing alot about the NSA fiasco and how the government is monitoring online users in order to stop terrorist attacks, but demanding for passwords take things to a whole new level.
Luckily, companies are stepping forward and announcing that they're taking action, but publicly posting all government-related requests. However, a lot of companies are having a hard time with that, as the government is no doubt wary about letting companies do such a thing. Obviously, if the government wants your password, then you're probably on their target list for terrorism or some other crazy crime, but that doesn't mean that officials aren't human, and they can easily abuse the system at their will.
SOURCE: CNET