FEAR Online official, beta sign-ups happening now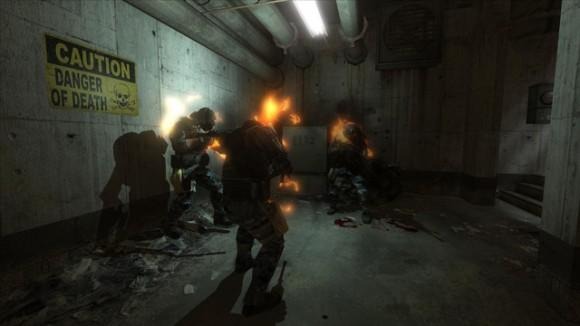 The popular horror-themed first-person shooter series FEAR is back, and this time it's going free-to-play. Aeria Games has announced FEAR Online, an online, free-to-play approach of Monolith's horror FPS series. FEAR Online will take the singleplayer aspect of the game and turn it into an online multiplayer experience.
The game will be developed by Inplay Interactive and will be available for Windows. The game will feature multiple team-based combat modes with ten different maps to choose from. Teams will consist of up to four players and will take on different kinds of enemies. The game will also bring back Soul King mode found in FEAR 3. This will get players "to possess enemies for new abilities and collect more fallen souls than their opponents."
The game will continue off from the storyline following Alma Wade (the creepy ghost child), as well as focus on the FEAR elite team and the Armacham Technology Corporation. The game will follow a storyline parallel to that of FEAR 2: Project Origin. FEAR Online should be a nice transition from where gamers left off with the last title.
FEAR was first released back in 2005, and has since seen several expansion packs and sequels, including the Extraction Point and Perseus Mandate expansions, and then the FEAR 2: Project Origin sequel. An expansion of that game was later released, called FEAR 2: Reborn, before FEAR 3 was released in 2011. FEAR Online will reboot the series and bring back up to speed in today's gaming market. Those interested can sign up for the beta now.