FCC approves Kindle Fire HD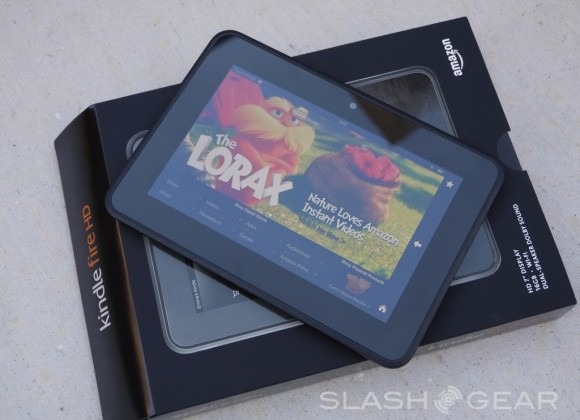 Amazon unveiled the Kindle Fire HD last month as its new high-end tablet offering. That unveiling took place before the FCC had approved the Kindle Fire HD packing 4G technology for sale within the United States. Amazon had previously promised to send people who pre-ordered the 4G version of the tablet an e-mail to confirm their order when the tablet was approved by the FCC.
The version of the tablet that has been available so far is the Wi-Fi only edition. With the FCC approving the device it should mean that many users who pre-ordered the 4G version of the tablet can expect their tablet soon. Amazon will also be launching two more tablets next month with 8.9-inch screens. One of those tablets will be Wi-Fi only, and the other will have Wi-Fi and 4G technology integrated.
We reviewed the Kindle Fire HD Wi-Fi version back when it launched and found it to be an excellent tablet. A lot of people were holding out to get a version with integrated 4G so they could access the Internet to purchase books and other items on the go. Amazon was backwards from tradition with the 4G version of this tablet. Typically, FCC approvals are given and then the tablets are announced.
Amazon obviously felt secure enough in the fact that the FCC would approve the tablet with the addition of a 4G radio, considering it had already approved the Wi-Fi version, to go official with the 4G tablet. People who enjoy downloading large audio book files or other material will appreciate the 4G connectivity.
[via CNET]