FCA faces huge fines over Jeep and Dodge emissions cheating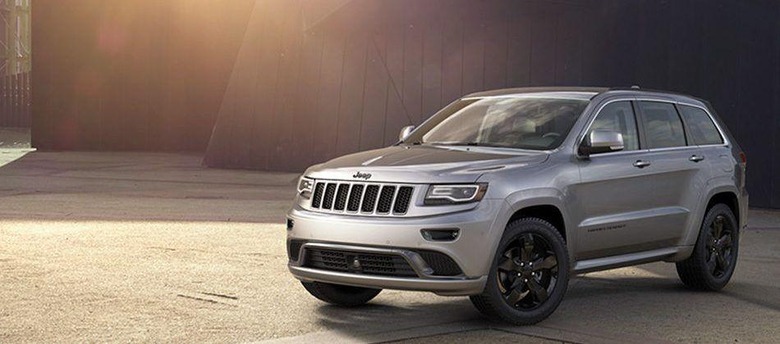 Fiat Chrysler faces potentially millions in penalties, after being accused by the EPA of installing emissions cheating devices in more than 100,000 Dodge and Jeep vehicles. The U.S. Environmental Protection Agency (EPA) informed FCA today that certain models of its Jeep Grand Cherokee SUVs and Dodge Ram 1500 trucks violated the Clean Air Act, by virtue of the automaker having installed – and failing to disclose – engine management software that may have presented unrealistic emissions results under test conditions. Meanwhile, the agency is still investigating whether FCA also used illegal hardware in the vehicles.
According to the EPA, there are almost 104,000 vehicles with the software – known as "auxiliary emission control devices" – that were sold in total. That includes the light-duty model year 2014, 2015 and 2016 Jeep Grand Cherokees and Dodge Ram 1500 trucks. Only those with FCA's 3.0 liter diesel engine are impacted.
The software was apparently designed to mislead or give artificially positive results in emissions testing. "As part of the certification process, automakers are required to disclose and explain any software ... that can alter how a vehicle emits air pollution," the EPA explains. "FCA did not disclose the existence of certain auxiliary emission control devices to EPA in its applications for certificates of conformity for model year 2014, 2015 and 2016 Jeep Grand Cherokees and Dodge Ram 1500 trucks, despite being aware that such a disclosure was mandatory."
As a result, FCA finds itself on the wrong side of the Clean Air Act. Meanwhile, the EPA is also investigating whether FCA's devices also constitute so-called "defeat devices" which are illegal. The discovery came in the aftermath of Volkswagen's "dieselgate", where hundreds of thousands of cars from the German automaker were found to be cheating in tests. VW had coded the cars so as to shift into a far more frugal mode when they were in test conditions.
Like VW's vehicles, the FCA SUVs and trucks were found to be putting out greater NOx levels in typical use, compared to what was recorded in testing. The EPA had begun a more stringent test process for light duty vehicles in September 2015, after pledging to be more hands-on following the Volkswagen fiasco. Previously, much of the system was based on a gentleman's agreement between regulators and car companies, with the EPA cherry-picking a few vehicles to test itself but generally trusting the manufacturers to report their own figures.
For its part, Fiat Chrysler Automobiles (FCA) says it "is disappointed" by the notice of violation, and argues that its emission control systems hardware does in fact meet the environmental agency's requirements. "FCA US has spent months providing voluminous information in response to requests from EPA and other governmental authorities and has sought to explain its emissions control technology to EPA representatives," the company said today in a statement. "FCA US has proposed a number of actions to address EPA's concerns, including developing extensive software changes to our emissions control strategies that could be implemented in these vehicles immediately to further improve emissions performance."
If the EPA pushes ahead with penalties, however, it could get seriously expensive for FCA. Regulations allow the EPA to level fines of more than $44k per vehicle infringing, which could potentially top $4.6bn. That seems unlikely, though the EPA could also demand that the automaker recall every impacted SUV and truck.
For owners of the vehicles, they're still safe and legal to drive, the EPA says, and they won't be confiscated by the government. Periodic emissions testing in states which demand it shouldn't be a problem, either. Investigations continue into what other software is present on the vehicles.
MORE EPA