Fast & Furious expansion for Forza Horizon 2 available for free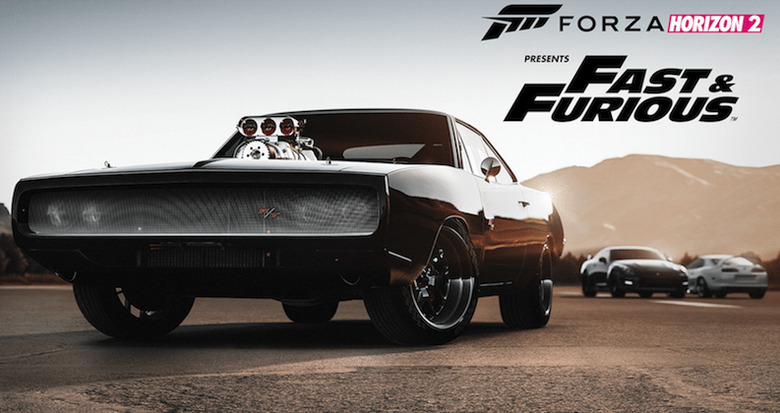 Here's a deal for Xbox gamers that will appeal to fans of either the Fast & Furious movie series or the Forza racing game series. As a way to promote the release of the new Furious 7 movie next week, a Fast & Furious-themed expansion for Forza Horizon 2 has just been released on both the Xbox One and Xbox 360 consoles. The best part of all? It's completely free, even if you don't already own the full game.
If you already own Forza Horizon 2, you can think of this Fast & Furious release as basically a free expansion with a handful of new cars. If you don't own the game, then the download works similar to a free demo for Forza. The catch is that the expansion will only be free between now and April 10th. After that it will come priced at $10, but those who downloaded during the free period can continue playing without restrictions.
Fast & Furious maintains the same open-world driving/racing game mechanics as Horizon 2, but focuses on putting you behind the wheel of 11 or so of the most popular cars from throughout the film series, including a few from Furious 7. The game's missions are even movie-based, with the character Tej Parker having you find the cars needed for the next big mission in the south of France.
The best way to think of the release is a blurring of the lines between a Forza Horizon 2 demo and an in-game ad for Furious 7. You aren't getting the full Horizon 2 game, instead being limited to one city and a few of the different modes of play, but all with a Fast & Furious paint job on top. Still, one can't complain about getting a decent portion of a quality game, with more than a few cool cars to drive, for free.
SOURCE Xbox Wire