Farewell, Game of Thrones coffee cup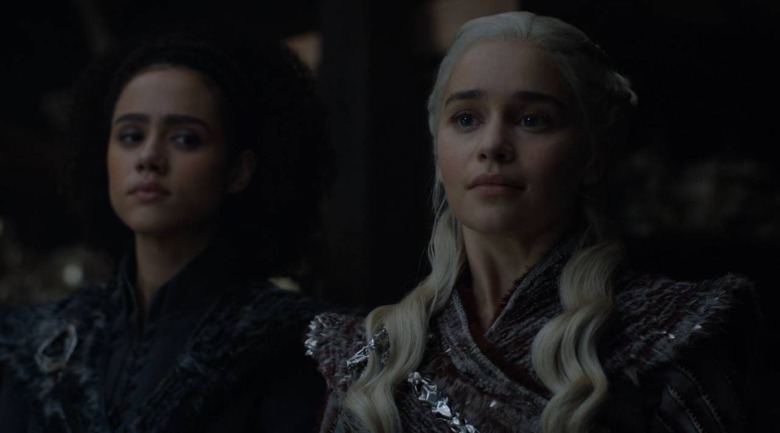 Being perhaps the biggest show around and in the midst of its final season, there's obviously going to be a lot of chatter about each new Game of Thrones episode. The discussion surrounding the show's most recent episode, however, wasn't all about the show's dramatic moments or epic battles, but rather about a modern day luxury that appeared in one scene: A paper coffee cup.
During the early moments of Sunday's episode, the survivors of the Long Night are celebrating in Winterfell's great hall. Tormund is singing the praises of Jon Snow as Daenerys looks on, but in one shot, a coffee cup appears on the table before her. It's one of those blink-and-you-miss-it moments, but with millions of people watching, there were a few viewers who spotted it.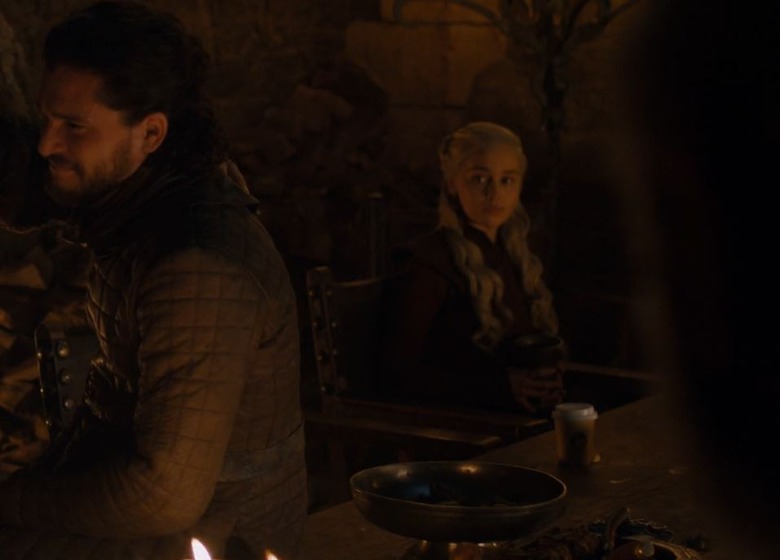 As of this morning, however, that coffee cup has been removed from the show. If you head over to HBO Now or HBO Go and try to watch Sunday's episode, The Last of the Starks, the table in front of Dany is adorned only with dishes that fit the period, with no coffee cup anywhere to be seen. The image above shows the scene with the cup still present, while the image below shows the updated scene with it removed.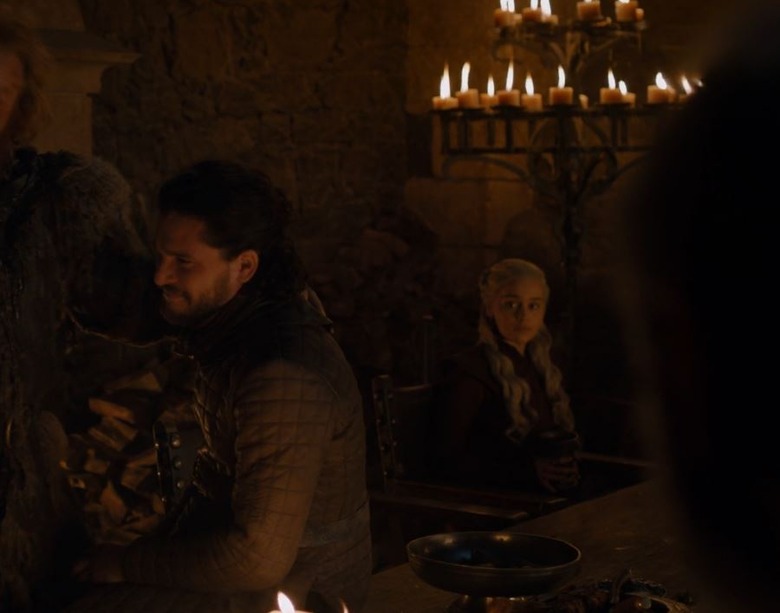 So, even though it was fun while it lasted, it looks like the Starbucks cup won't be a permanent addition to the Game of Thrones mythos. HBO's turnaround time in removing the rogue cup is actually pretty impressive, and at the end of it all, it looks like the company has a sense of humor about the whole thing.
HBO weighs in on last night's errant #GameofThrones prop: pic.twitter.com/ZkSxoEIEoq

— Jason Lynch 🇺🇦 (@jasonlynch) May 6, 2019
Now that the Starbucks saga is over for Game of Thrones, we're sure there will be at least a few people going through the series to see if they can spot any other slip-ups. Mistakes like these happen all the time in film and television, so maybe this isn't the first time a modern day item has made it into Game of Thrones? We'll see if those inevitable sleuths manage to find anything, so stay tuned.