Far Cry 4 revealed as "most expansive and immersive" so far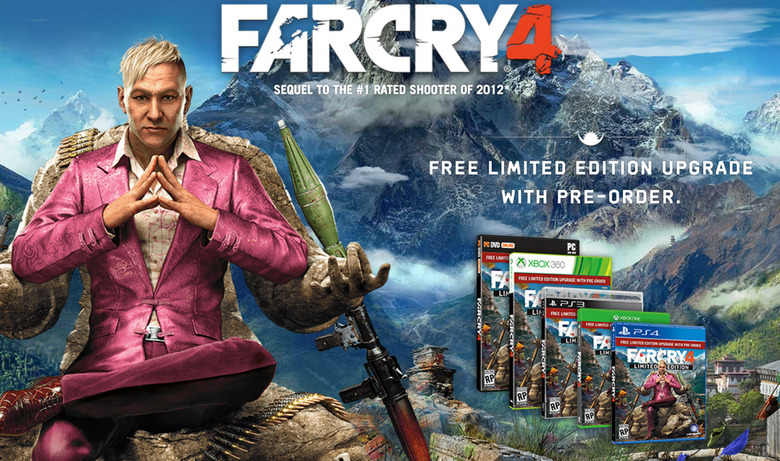 It's become quite obvious that Ubisoft is not planning on releasing sequels to their games any time soon with the announcement of Far Cry 4. Understanding that Watch Dogs will have a sequel if it does well enough and finding that Assassin's Creed has its own floor dedicated to only itself in Montreal, the franchise business is in full swing. Now we're seeing the fourth entry into the main Far Cry series environment.
You'll find that Far Cry 4 will be pushed to PlayStation 4, PlayStation 3, Xbox One, and Xbox 360 starting on the 18th of November. This is the United States release date, while EMEA will have the game by the 20th of the month. Windows PC will also have the game in these regions at these times.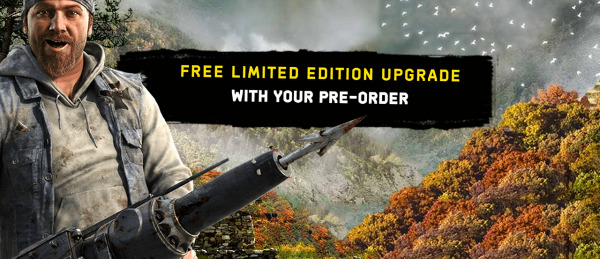 This iteration of the game will have its first full preview during Ubisoft's Media Briefing at E3 2014. This begins on the 10th of June and lasts for several days – one way or another, will bring the whole deal to you as close as we can get.
UPDATE: The Ubisoft briefing will begin at 3PM PST on June 9th (early!) Stick around and see what we can see!
Pre-orders of Far Cry 4 will receive a "free upgrade" to the Limited Edition of the game. This version of the game has what's called "Hurk's Redemption," a set of three single-player missions which summon Hurk from Far Cry 3's DLC. This Limited Edition of Far Cry 4 also brings you Hurk's weapon The Impaler – a harpoon and a half if ever there was one.