Fantastical for iOS updates with time zones, event invites, UI tweaks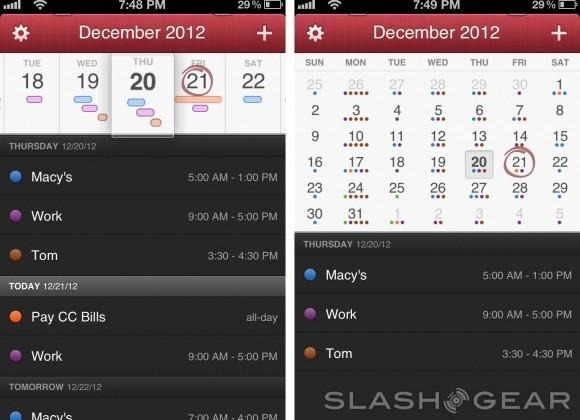 One of our favorite apps for iOS of 2012, Fantastical, received quite a substantial update today. The app now comes with support for time zones, multiple alerts for events, event invites, as well as a slew of small user interface tweaks that make navigation a lot easier and quicker. Flexibits, the developing team behind the new app, announced version 1.1 earlier this morning.
Users are now able to move events or duplicate them with a tap and hold, as well as going to a specific date on the calendar. Other UI tweaks include the dimming of events after they've passed (similar to how events are dimmed in Google Calendar), and copied text containing event info can now automatically be made into an event.
There are also more options that were added to settings, including a setting to highlight weekends, to show empty days on the DayTicker, and to display the number of today's remaining events or date on the app icon badge. Plus, the developers introduced "state restoration" for iOS 6 users, which will save important information if you were in the middle of adding an event and forgot to return, and then eventually forced-closed the app.
Fantastical is priced at $3.99 and is based on the Mac version of the calendar app that's been out for a while. $3.99 certainly isn't a cheap price for an iOS app, especially for a calendar, but it comes with some great features that make it a much better alternative to the default calendar in iOS, thanks to gestures and a good-looking interface.