Fallout 76 got off to a pretty rocky start, but today, 100 days after the game released, Bethesda is looking to put that dark period behind it. Today the company delivered two roadmaps for Fallout 76: one that covers the game's upcoming Wild Appalachia update, and another that goes through the entirety of 2019 in more general terms. In all, it seems there are three big updates planned for Fallout 76 throughout the course of the year.
The Wild Appalachia update is something we've known about for a little while now, but this is the first time Bethesda has gone into any depth about it. The content in Wild Appalachia will be rolled out over the course of a couple of months, and collectively it all serves as Fallout 76's spring update.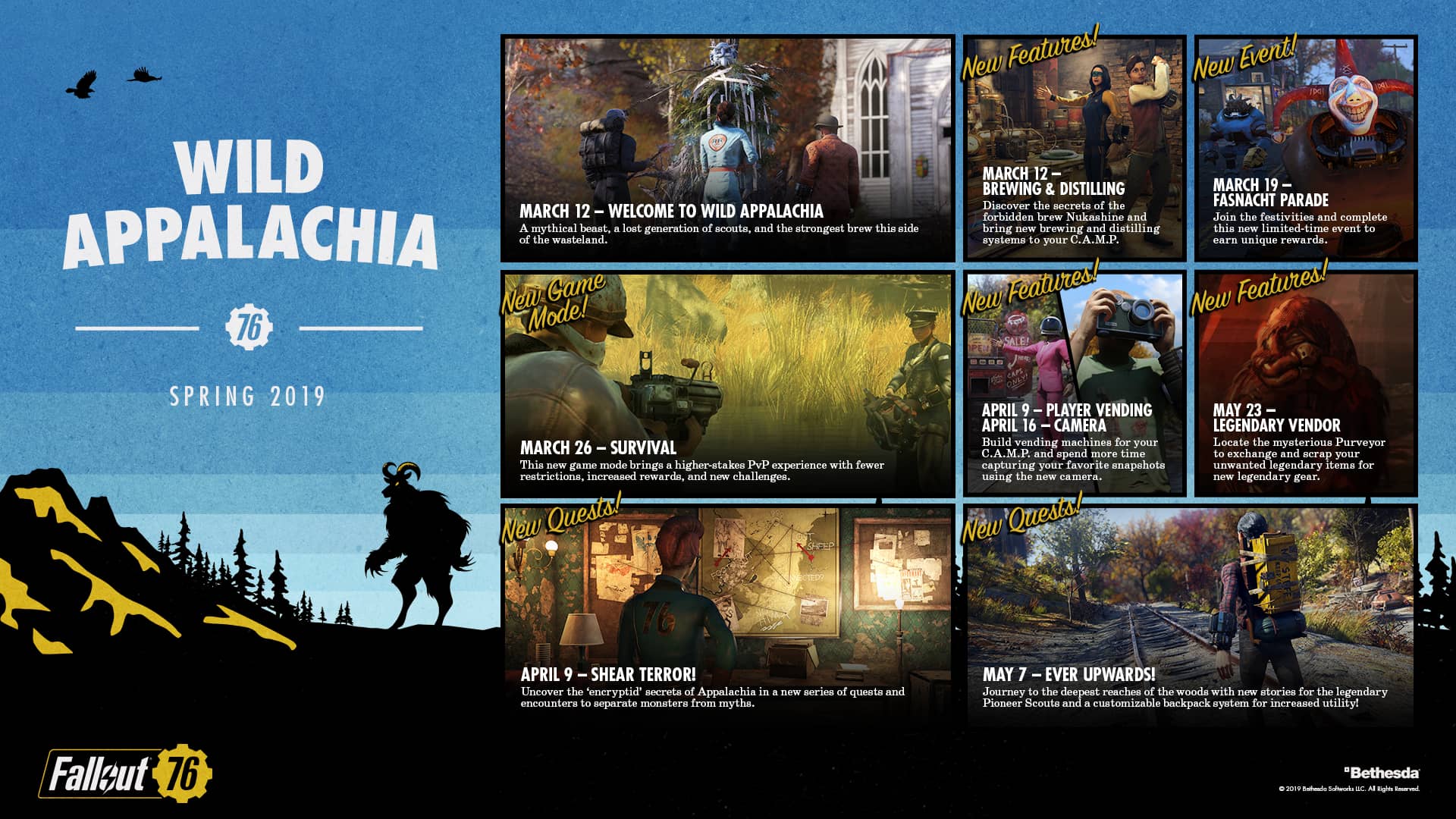 The new content begins launching on March 12, with the addition of brewing and distilling. Then, on March 19, the Fasnacht Parade seasonal event begins, offering "unique rewards in the form of festive Fasnacht Masks." We'll have to wait for more details on what Fasnacht Masks do and how they're acquired, but we'll probably earn them through a series of quests that are only available while the event is live.
At the end of March, we'll start to see the particularly big launches, starting on March 26 with the addition of Survival mode, which offers higher-stakes PvP with fewer restrictions on combat. Starting on April 9, players will be able to add vending machines to their CAMPs, which is a long-requested feature. April 9 will be a big day of Fallout 76, as we'll also get new quests as part of the "Shear Terror" update. The Wild Appalachia update wraps up with more quests on May 7, and finally a Legendary Vendor on May 23, which will let you to exchange unwanted legendary items for new ones.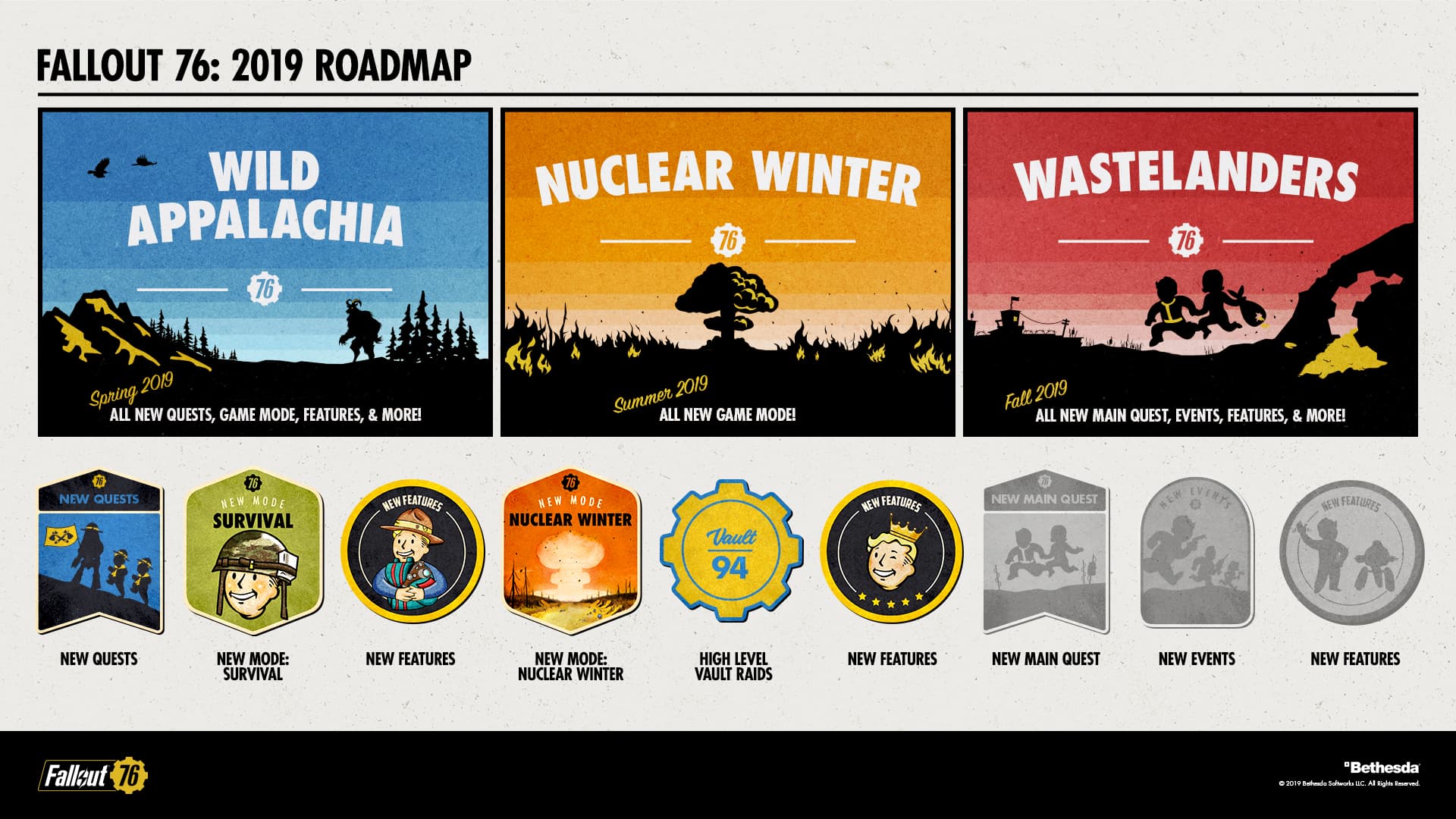 Zooming out a bit to look at the year as a whole, we'll see summer and fall updates for Fallout 76 following the completion of Wild Appalachia in the spring. These other two seasonal updates haven't been detailed in much depth yet, but we do know that "Nuclear Winter" is the name of the summer one and "Wastelanders" is the one slated for fall.
Both updates promise a selection of new features, but for Nuclear Winter specifically, we'll see the addition of high level raids for Vault 96 and 94 and a new mode called – you guessed it! – Nuclear Winter. Bethesda is still tight lipped on what the Nuclear Winter mode will add, saying only that it "completely" changes the rules of the game. Bethesda will also implement a new prestige system in its summer update, allowing players above level 50 to become Legendary and reset their progression, unlocking new upgrades in the process.
If that sounds like a lot, that's because it is. Assuming Bethesda can stick to this fairly packed release schedule while continuing to fix bugs, then Fallout 76 could look a lot different at the end of 2019. What do you think of these roadmaps? Head down to the comments section and let us know!