Fallout 76 weapons duping is triggering vigilante justice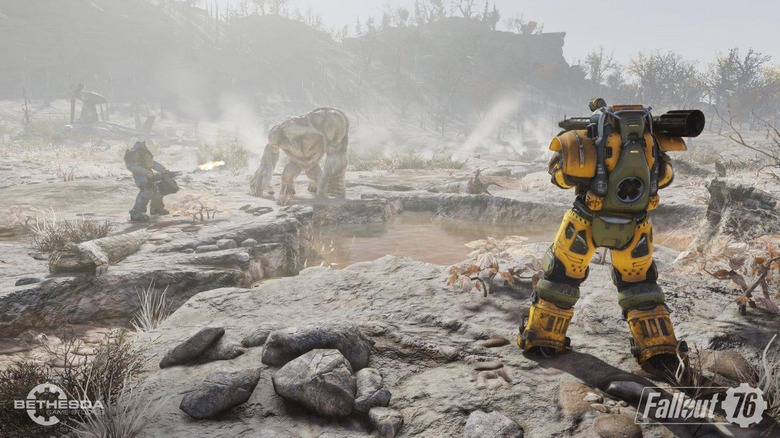 Though it seems the controversy surrounding Fallout 76 has calmed a little bit, there's still plenty that players are getting frustrated about. Item duping is on the minds of a lot of players at the moment, as it's currently ruining the in-game economy and sucking the fun out of PvP. Though Bethesda has been attempting to patch these item duping methods as they crop up, new workarounds are discovered and used by those who want to skirt Fallout 76's random drop system and acquire the most powerful gear in the game.
On top of those duping exploits, players also recently discovered an in-game developer room and began using exploits to gain access to it and the unreleased loot it holds. For someone who's just trying to play the game the way it's meant to be played, it can be quite demoralizing to encounter players who obtained powerful items from these exploits.
Perhaps it shouldn't be surprising, then, that players have tried to take matters into their own hands as we wait on Bethesda for fixes. Polygon points a now-deleted Reddit post that gives players tips on hunting down dupers and making them pay for their cheating. The subreddit's moderators seem to be deleting posts that deal in hunting and confronting suspected dupers in-game, but even with threads and comments being deleted, the collective mentality that these dupers must face justice is obvious.
It's hard to blame average players for being frustrated with dupers and those that use exploits to gain access to the dev room, but as Polygon notes, there are already instances of this vigilante justice going too far and targeting the wrong people. The methods players are using to identify dupers aren't foolproof, which sometimes means that innocent players get targeted for otherwise innocuous actions that are deemed suspicious.
The good news is that Bethesda seems to be taking action against players who have been raiding Fallout 76's dev room, but there are of course people asking for actual punishment for those have duped items as well. We'll see what happens from here, but with item duping ruining the in-game economy, it certainly seems like Bethesda has quite the mess to clean up. Stay tuned.