Fallout 76 first post-launch update is here and it's big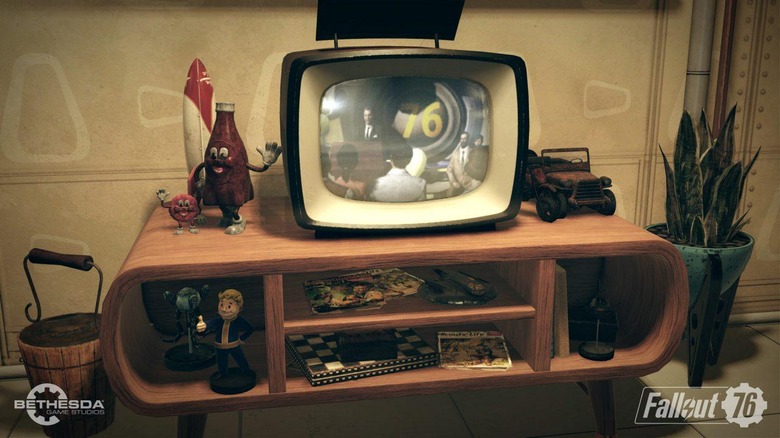 Fallout 76's first post-launch update is here, and it's absolutely massive. The patch weighs in at a whopping 47GB, which is nearly as big as the game itself. Currently, Fallout 76 is down for maintenance as the update is applied, with no word on when the game will come back up just yet.
If this 47GB patch has you worried for the future, you can breathe a sigh of relief. Bethesda says that though future patches will obviously vary in size, it isn't expecting many that are as big as this one is. So, what does a 47GB update get you in terms of changes and fixes?
Bethesda's patch notes for this update actually aren't as long as the patch size suggests they should be. In general, Bethesda says that it's made a few changes to fix in-game hitching and bolster the stability of the servers and the game client. More specific bug fixes span a wide range of the game's systems, from enemies and crafting to quests and PVP.
For instance, respawning after being killed in PVP combat will now clear the hostile status you have with other players, which seems like a pretty important fix. Bethesda has also made a couple of fixes to PVP's Seek Revenge mechanic, and they both revolve around displaying accurate Cap rewards when either hunting down a player who killed you or killing a player who is seeking revenge.
There have also been a number of changes to crafting and workshops. One of the biggest prevents blueprints from breaking into smaller parts when players log out, which we imagine is a frustrating issue to encounter. Similarly frustrating was a bug that would return items to a broken state after they had been fixed; that bug has been quashed in this update as well.
For more details on today's update, you find the full patch notes on Bethesda's website. Coming up in the near future, players will see a stash limit increase, which is one of the most-requested changes for Fallout 76. Though Bethesda set the stash limit to 400 pounds per player out of a concern for stability, the company thinks it has some solutions that will allow it to raise the stash limit without breaking the game. We'll also see ultrawide support, adjustable FOV, and push-to-talk come to PC at some point before the end of the year.
So, Bethesda certainly wants to make a lot of changes in the remaining weeks of 2018. We'll see how quickly the next patch lands, but the company's roadmap definitely suggests that we'll see a rapid fire release of updates. Stay tuned, and for now, head down to the comments section to let us know what you think of the patch arriving today!