Fallout 4's Wasteland Workshop DLC gets a release date, trailer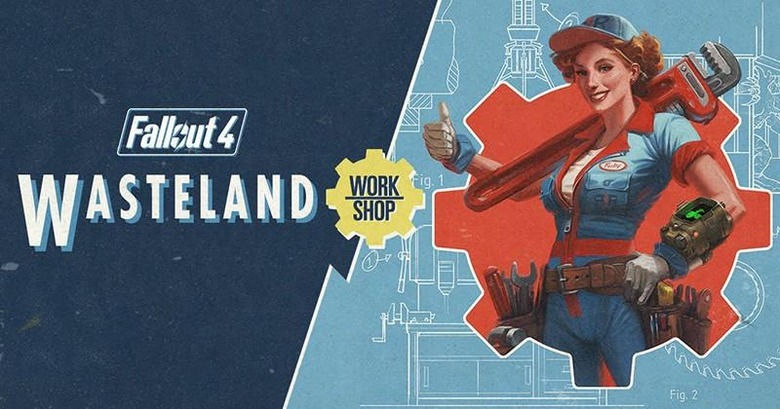 We've known for a little while that Fallout 4's next piece of DLC would be shipping sometime this month, but Bethesda was keeping the exact release date to themselves. Perhaps they were just waiting until they were done cutting the trailer, before making the official announcement. Either way, today they released the official trailer, and made the announcement that the DLC would be dropping next week.Top games to play in April
As the name implies, the Wasteland Workshop will focus largely on the workshop in the game. This means new structures to create, and new odds and ends to craft. From the trailer we can see that you'll be able to craft new concrete pieces for your fortress of solitude, along with your very own decontamination arch, to get rid of that pesky radiation that you're always picking up out there.
You'll have new options for lighting, which means that you might not have to go through such complex hoops to create bright signage for all of the Commonwealth to see. You'll even be able to hang the heads of your most feared enemies on your walls. No one will dare mess with you when you've got an Alpha Deathclaw head hanging over your mantle.
Capturing and taming beasts and animals alike appears to be a new mechanic for the game. If you want to battle a deathclaw in an arena full of spectators, this DLC will let you do it, apparently.
This is one of the cheaper bits of DLC, as it will only set you back $4.99 when it releases next week, on April 12th.