Fallout 4 Xbox One controller arrives next month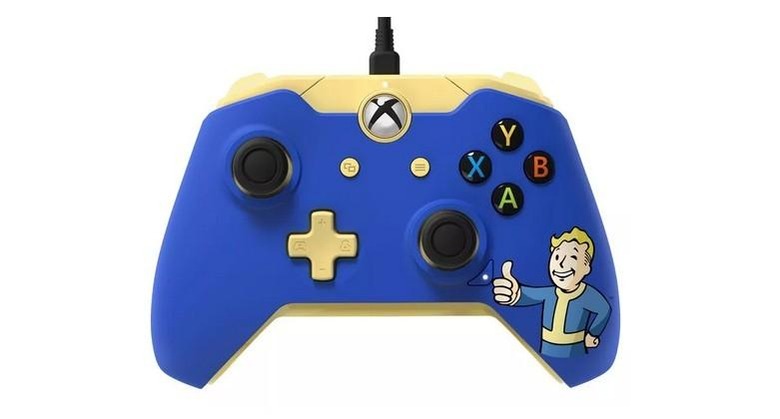 You've been preparing for it — maybe you've even shelled out for the special beer — and now it is nearly upon us: Fallout 4 arrives next month for the Xbox One, PlayStation 4, and PC. Those playing it on the Xbox console will have a special controller option thanks to Bethesda, which is teasing gamers with a bright blue controller up for pre-sale in its online store. The controller is only offered for Xbox One, and it'll arrive alongside the game.
The controller is officially called the "Fallout 4 Vault Boy Wired Controller" for Xbox One, and it features iconic artwork from the game, including gold-ish trim and a solid blue background. Bethesda promises the controller has "highly durable" plastic construction, as well as the expected vibration feedback.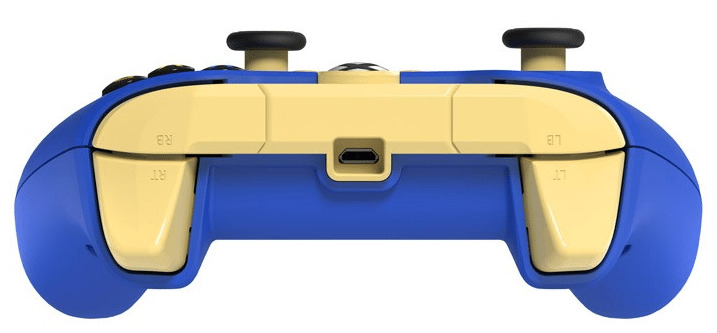 There's an ergonomic concave thumb stick as well, says the company; the controller is suitable for use with the Xbox One and with PCs running Windows. There's a 3.5mm audio jack for plugging in a headset; both game and chat audio is supported. The controller includes audio controls for adjusting without pausing gameplay.
Though the controller is wired, it has a very long detachable 10ft. USB cable, so you'll have room to move around and get comfortable. The controller is officially licensed by Microsoft, and will cost $59.99 USD when it launches. You won't be able to get it until next month, however, as it is estimated to ship out on November 10 – which means you won't have it when the game arrives, but pretty close to it.
SOURCE: Bethesda