Fallout 4 player sues Bethesda for losing self-control (job, wife too)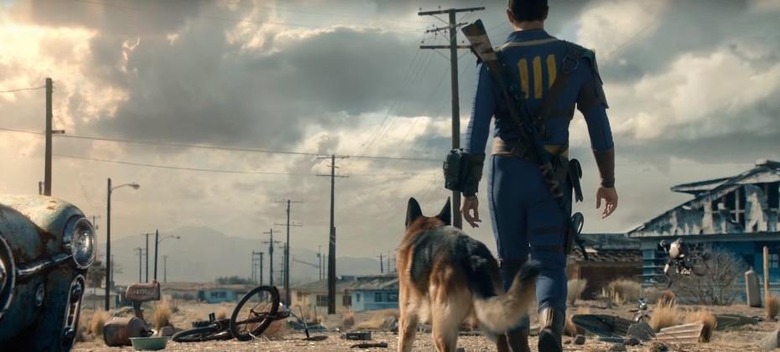 Fallout 4 is easily one of the biggest hit games of the year. With its post-apocalyptic setting and near-endless list of things to do and quests to complete, it's easy to understand how players could get so caught up in the game's world that lose track of time. And their job. And their real-world spouse too. That's exactly what happened to a poor Russian gamer, and now he's suing Fallout 4's totally evil developer, Bethesda, for not providing him with a "warning," which surely would have prevented this from happening.
Russian news outlet RT reports that the 28-year-old man from the city of Krasnoyarsk went on a 3-week Fallout 4 binge, failing to go to work, sleep, eat, or even talk to friends and his own wife. Understandably he was fired, his wife eventually left him, and he is said to have begun suffering from health issues due to not taking basic care of himself.
The man is now suing Bethesda Game Studios, along with the company that localized Fallout 4 for Russia, for 500,000 rubles (about $7,000), saying that if he "knew that this game could have become so addictive, I would have become a lot more wary of it. I would not have bought it, or I would have left it until I was on holiday or until the New Year holidays."
While a few of these kind of cases have come up in the US, they've just been dismissed by the court, such as in 2010 when a gamer tried to sue developer NCSoft for his addiction to the MMORPG Lineage II. However, as RT mentions, the Russian legal system hasn't yet seen this type of case, and the man's legal counsel says they will "see how far we can go regarding this case."
SOURCE: RT