Fallout 4 mods are now live on Xbox One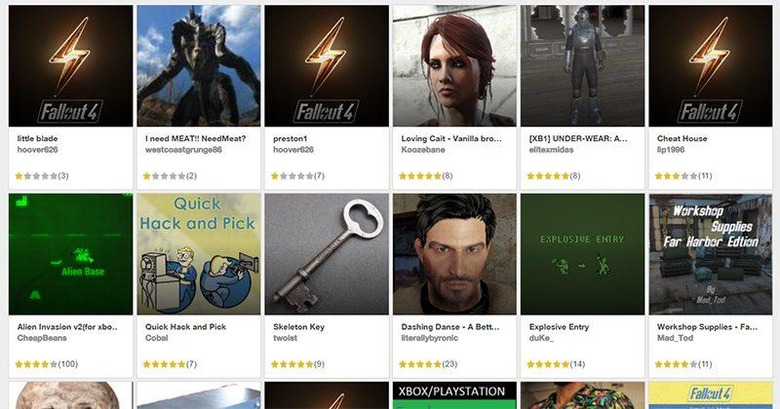 There are a number of differences that set consoles and PCs apart, as far as gaming goes. Better graphics, key/controller mapping, and mods are some of the major ones. However, now one of those is no longer exclusive to the PC, thanks to Bethesda's most recent initiative.
Having tools that allow you to easily mod a game can add countless hours of replayability to it. Bethesda games are well known for their abundant mods. You can find thousands of them for Skyrim, and earlier Fallout games. The company only recently released their Creation Kit for Fallout 4, and there are plenty of interesting mods that have been created with it. And now those are available to more than just PC gamers.
Xbox One owners can now install mods on their copy of Fallout 4. The only catch is that they'll need to come from the Creation Kit. But don't worry, there are plenty of them that are available. If you head over to Bethesda's Mods page, there are 920 of them available at the time of writing. You can filter them out by type, so that you find the ones that will do exactly what you want.
If you want to add a mod to your console, just use that same page I linked to above, and click Add to Library. You'll need to sign in with your Bethesda account. But once you do so, you can go back to your Xbox One, and go to the Mods option. Then just select the ones you want to install, and they should work.
PlayStation 4 owners aren't being forgotten. Microsoft is getting a timed exclusive on the mods, but PS4 owners will have access to the same mods starting next month.