Fallout 3 gets a midnight launch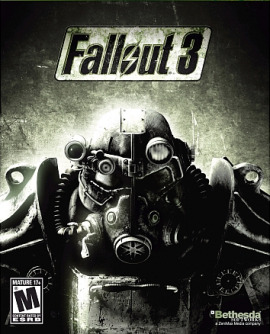 If you're like many gamers out there, you're anxiously awaiting the release of Fallout 3, Bethesda's latest offering, then you'll be glad to hear the time is almost here. The game is set to be released tomorrow, October 28th, but you can get your hands on the game earlier than most by attending one of the midnight releases.
A few Best Buy locations will open their doors tonight at midnight to let happy gamers purchase the game for immediate playing. This game is hotly anticipated, and for good reason. It's full of story, great graphics, interesting decision-making and more.
All in all, good stuff. With six major launch sites, you might just be able to catch one in your area. If you're willing to stand in line for some post-apocalyptic fun, check out the following locations at midnight tonight:
Washington, D.C., area

Rockville, Md. – 1200 Rockville Pike

Tysons Corner, Va. – 8449 Leesburg Pike

New York area

New York, N.Y. – 44th And 5th

Westbury, N.Y. – 1100 Old Country Road

Los Angeles area

Glendale, Calif. – 2909 Los Feliz Blvd.

Pasadena, Calif. – 3415 E. Foothill Blvd.

Chicago area

Chicago, Ill. – 1000 W. North Ave.

Downers Grove, Ill. – 1432 Butterfield Road

Dallas area

Plano, Texas – 2800 N. Central Expy.

Fort Worth, Texas – 6750 West Fwy.

Minneapolis area

Roseville, Minn. – 1643 Country Road B2

Richfield, Minn. – 1000 W. 78th St.
[via Crave at CNET]