Falcon Heavy rocket's center core failed to land on droneship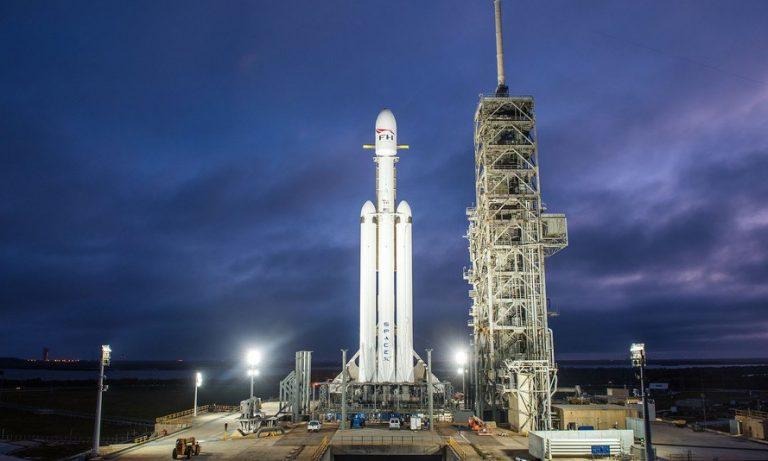 Following uncertainty earlier today, SpaceX has confirmed that the Falcon Heavy rocket's center core failed to land on its droneship. That's of no consequence to the company, though, as Musk confirms that there were no plans to use the center core even if it had landed. The Falcon Heavy's launch today was an overwhelming success for the company, the outcome far greater than some expected.
Before its launch earlier today, Musk had cautioned the public to not get too excited — things could go wrong and success was not a certainty. Despite that, the company pulled off its mission spectacularly, successfully launching Musk's red Tesla Roadster with a dummy passenger into space.
Lift off happened perfectly by all accounts, the launch made possible by a trio of rocket cores. As a secondary mission, SpaceX attempted to land all three of those rocket cores. All three detached properly and the public got to witness the two side cores landing safely back on Earth.
Whether the third one, the rocket's center core, landed safely wasn't clear though. In the hours since, Musk has confirmed that the center core didn't manage to land on the droneship, but even if it had, SpaceX had no plans to use the center core in the future. Though both side boosters landed, Musk has confirmed that SpaceX doesn't have any plans to fly them again though they're in flyable condition.
Arguably the most exciting part of this mission was SpaceX's successful launch of Musk's Tesla car into space. The vehicle was transported in the Falcon Heavy's payload compartment, where it was then exposed to space with a hopeful goal of making it to Mars orbit. The Tesla was sent off with a dummy passenger named Starman and "Space Oddity" by David Bowie playing on the radio. A live view of Starman is available here.
SOURCE: Reddit