Falcon Heavy flight animation reveals SpaceX's future vision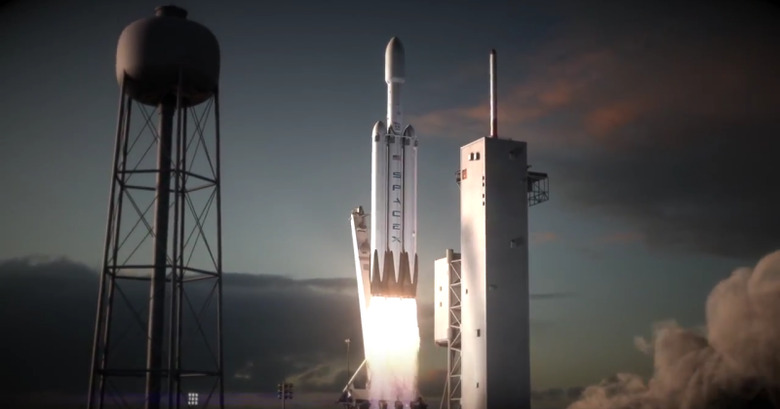 Elon Musk's SpaceX has just released a new flight animation video that reveals its vision of how it wants it next launch to proceed. Presuming, of course, it doesn't end up in flames. It shows what will be the first test flight for the heavy-lift Falcon rocket and also throws in some hints of the Kennedy Space Center in Florida, where SpaceX plans to have its second Florida launch pad later this year. That is, of course, if all goes well.
Right now, SpaceX has two leases in Florida, one with NASA and another one at the Cape Canaveral Air Force Station just south of the NASA spaceport. It will be here, specifically at Launch Pad 39A, where SpaceX will be launching its first Falcon Heavy mission. The same Pad has been used by historic Apollo launches.
The video shows the Falcon Heavy blasting off using a booster composed of three Falcon 9 first-stage engines. As interesting as the launch of the rocket may be, considering it will potentially carry heavier payloads that SpaceX's other rockets, it is practically the landing that has much focus in the videos. The video shows two boosters detaching first and flying themselves back safely to ground before the main booster detaches and lands in a similar fashion. Musk is unambiguous about the vision of being able to safely land rockets, which can then be refueled and reused, in order to bolster the space travel industry.
Although the video shows the boosters landing on Florida landing pads on the ground, SpaceX is first training its landing gears to target its landing platforms on the ocean. It will be doing so again this coming February 8, after a Falcon 9 rocket launches a space weather monitoring satellite for NOAA and NASA.
SOURCE: Discovery