"Fake" LG asks Reddit for notch feedback, riles up mob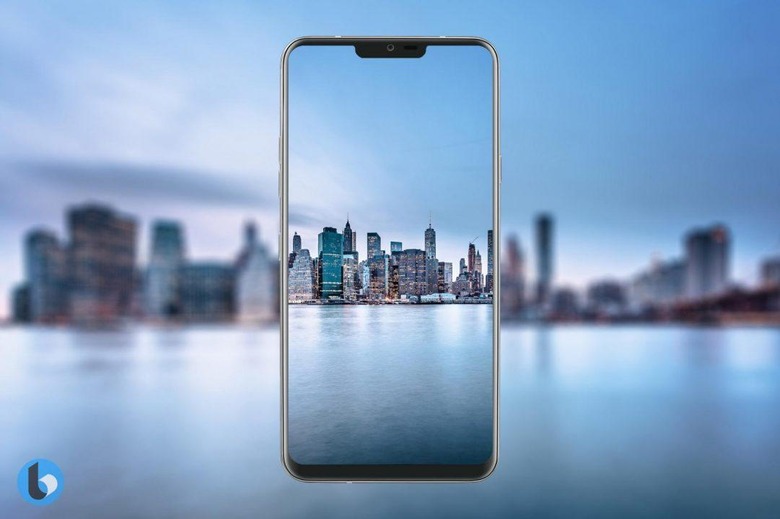 The notch is such a hot topic in mobile right now, overshadowed only by the Facebook scandal, that anyone and everyone has something to say about it. And despite the noise that notch haters make, OEMs seem to be hell-bent in cutting out a piece of the screen anyway. According to leaks, one such OEM is LG, though it might seem that it hasn't made up its mind yet. A post on Reddit from a "verified" LG Support account asked for opinions on the notch and as you might have expected, it went south really quick.
The original post has actually already been deleted though it wasn't exactly that interesting in terms of content. Who said was more significant. It came from an LG Support account that was verified by Reddit mods. Naturally, it gave the impression that the company was seeking feedback on the LG G7.
"We've seen a LOT of comments around "The Notch" over the past few weeks, from people who love the quick access to the menu to those that hate the wasted screen space. We would love to gather some more feedback to share with our R&D team- and this is where you come in. So...what do you think? Love the Notch? Or is it Notch your thing?"
The reactions by Reddit users were predictable and slightly amusing. Many admit that while they do find reason in the many explanations regarding the practical benefits of the notch, they just couldn't stomach the asymmetrical design. Others have offered Samsung's more traditional design as a better option. And, unsurprisingly, others have chided LG for focusing on inessential design arguments while their devices remain beset by bootloop problems.
The post and the LG Support user account have been deleted without much explanation, and Reddit mods are saying they have been bamboozled yet again. It's still unknown whether that means the account was a fake or it was simply like the comical deleted Xiaomi Twitter poll. Either way, it seems that the LG G7 will still come with the notch, not that there's time to change that anyway. Hopefully, it won't come with bootloops, too.