Fake leaf rug for all those naturalists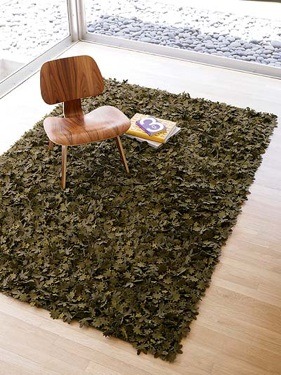 Tord Boontje is a Dutch designer and is also the designer of this wonderful rug. Sure it looks like a bunch of leafs and such, but its actually wool felt.
It has been dyed and loomed by hand and is titled the "Little Field of Flowers". They used die-cutting to create 6 distinct shapes of flowers and leaves combinations.
Now for the downside, it will cost you six grand to get your own. I personally think that for that kind of money, it should be made of real leaves and flowers that are guaranteed to never deteriorate or fade, that way you at least would get your money's worth just for owning a piece of biochemical engineering history.
Rug of faux leaves [via BoingBoing]