Fairphone 3 keeps the modular phone dream alive for sustainability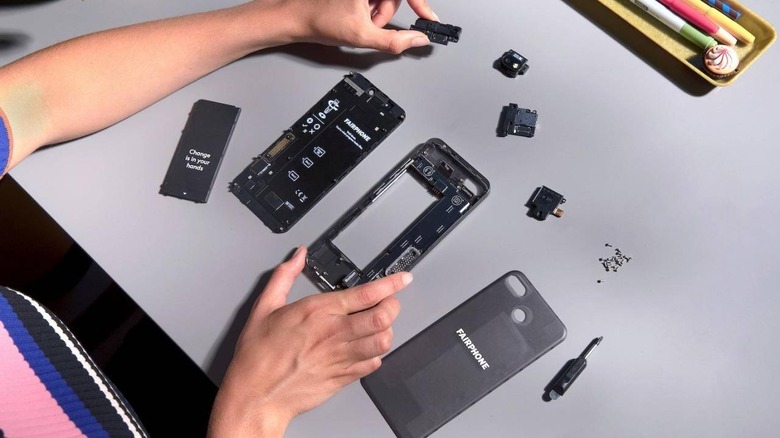 Google's, formerly Motorola's, Project Ara may have started it but it seems that Fairphone is last one standing in the modular phone arena. In fact, it just announced its third-gen modular phone, of course, called the Fairphone 3. While the core specs might not be all that impressive, the fact that you could, in theory, swap out its current parts for better modules in the future, makes the Fairphone 3 almost immortal which, ironically, might not be good for conventional business.
Good thing, then, that Fairphone isn't as interested as giant corporations for profit, perhaps just enough to keep the lights on and employees paid. Unlike Project Ara, which had a more ambitious vision of modularity, Fairphone's goals are oriented more towards providing an ethical and sustainable phone. And if you're forced to replace your phone ever two years or so because of obsolescence, then it's not really being sustainable.
Part of the reason consumers want to upgrade is because of the specs. The other reason is because of broken parts. The trend in the industry is moving towards less repairable phones that you need to replace the entire device when just a piece gets damaged. In contrast, the Fairphone 3 has a total of seven modular parts you can buy and replace easily, including the cameras and the screen. The only thing you can't replace are the logic boards.
That does mean you'll be stuck with the Qualcomm Snapdragon 632, with 4 GB of RAM and 64 GB of expandable (with a microSD card) storage. Fairphone sells the mid-range specs as the best balance between performance and energy efficiency, the latter an important factor for an ethical and sustainable phone. While the 5.65-inch Full HD+ 18:9 screen is indeed replaceable, Fairphone has not made any suggestion whether it can be upgraded to a higher resolution module in the future.
The other part of the Fairphone 3's appeal is that ethical nature. The Dutch social enterprise has nearly perfected its process and supply chains and promises that the materials used have been sourced responsibly and that workers involved are fairly compensated. For those who believe and agree with that vision, the Fairphone 3 is now available for pre-order for 450 EUR ($499) and will ship starting sometime in September.