Fairphone 2 is modular and robust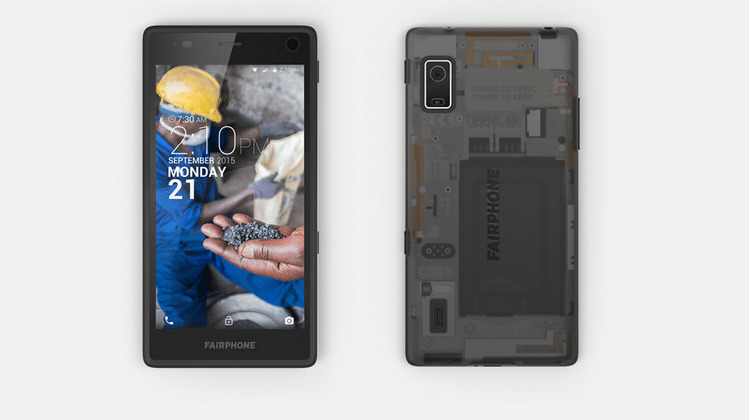 The Fairphone 2, the aptly named update to the original Fairphone, was detailed today by the company's CTO Olivier Hebert. The latest handset is said to be robust, eliminating the "flaw" of vulnerability that many modern phones have by, among other things, including a replaceable outer shell that doubles as a protective case. In addition, the phone has a modular design similar to what we've seen with Project Ara and some competing projects, which will allow users to upgrade components as needed.
The back cover, firstly, will eventually be offered in different varieties that possess different levels of protection and different features. The phone can handle being dropped from heights up to 6ft (onto concrete, no less), and if something breaks it can be swapped out due to the modular design (depending on the component, of course).
The Fairphone 2 features a 5-inch Full HD display and a Qualcomm Snapdragon 801 joined by 2GB of RAM and Android 5.1 Lollipop, as well as dual-SIM functionality. Storage is expansive at 32GB (there's a micro SD card slot, too). The battery is user-removable and has a 2420mAh capacity. Connectivity includes 4G LTE, WiFi, and Bluetooth 4.0 LE.
The modular components will include a battery pack, the display, rear camera, speaker, the "receiver unit", and the "transceiver unit". Ease of replacement was given a strong focus. Price will be €525 when it launches.
SOURCE: Fairphone