FaceTime bug was already reported more than a week ago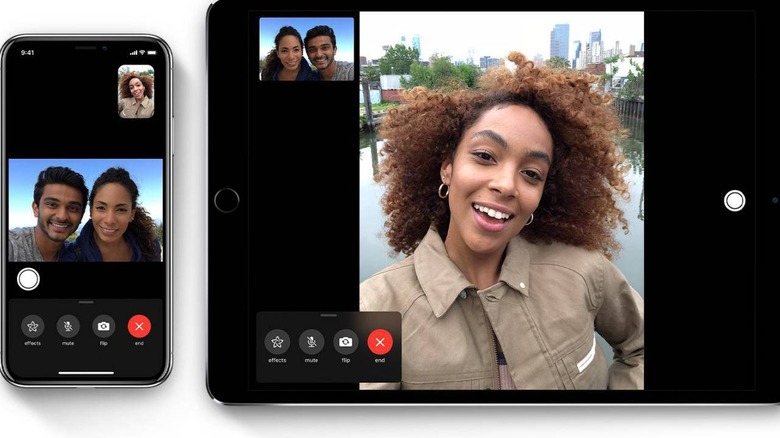 Just a day before Apple was scheduled to share its quarterly earnings to the world, it was hit by what could be one of its biggest privacy issues since the iCloud leak in 2014. But while Apple has thankfully (and rightly) sped up its process to address the egregious FaceTime bug, it might also be trying to wash its hands clean. Because while it was only recently that the bug became public knowledge, a teen and his mom reportedly tried to inform Apple of the bug more than a week ago.
This FaceTime bug is so nefarious because it's so simple to trigger. Someone just needs to place a FaceTime call, make a quick swipe and tap, and they can eavesdrop on the other end, even without the recipient doing anything. If he or she does, however, and the caller hangs up, the caller will then "accidentally" be able to spy on them visually through the FaceTime camera.
Because it was so simple to trigger, some apparently did as early as January 20, when a 14-year-old Grant Thompson from Arizona discovered the bug. According to the Wall Street Journal's report, he and his mom tried everything they could to contact Apple and report the bug. Being just end users, they didn't have access to the bug-reporting channels, much less knew how to properly contact the company.
Some might have doubts about the veracity of this account, whether the actual reporting even took place. That said, the @MGT7 Twitter account belonging to Grant's mother did have posts dating back January 21. You can't edit posted dates on Twitter.
Unfortunately, there really is no way to verify if Apple ever did receive that report short of the company making a statement. Chances are, it will remain silent on this particular matter. In the meantime, FaceTime remains inaccessible as Apple tries to quickly plug this gaping security hole.